Five reporters in Myanmar sentenced to 10 years in jail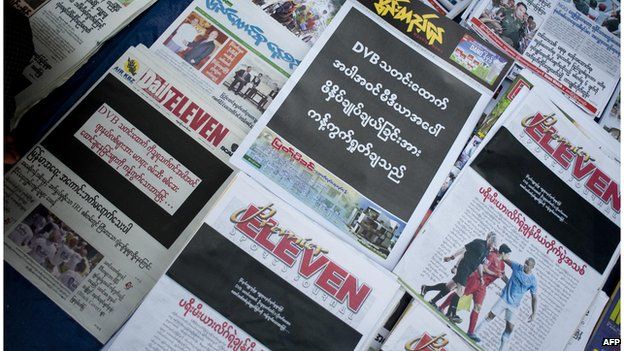 A Myanmar court has sentenced five journalists to jail with hard labour for 10 years for writing that the military was making chemical weapons.
Their lawyer Wah Win Maung was quoted as saying they plan to appeal.
Yangon-based Unity Weekly News had published stories in January alleging the military had seized about 1,200 hectares in the central Magwe region.
The articles said the land was intended for a factory that would produce chemical weapons.
In January last year Myanmar, which is also known as Burma, denied accusations it had used chemical weapons against ethnic minority rebels in the northern state of Kachin, according to agencies.
Myanmar's government has rolled out a number of political reforms including relaxing media laws and censorship.
But several journalists have also been arrested in recent months and charged with trespassing or defamation, according to Reporters Without Borders.
In April a journalist with the Democratic Voice of Burma website was jailed for one year for trespassing and "disturbing a civil servant" after he tried to interview an education official.
A number of newspapers printed black front pages in protest at that sentence.
President Thein Sein earlier this week warned of curbs on the media if it was not "helping" the country.
"We have attained one of the highest levels of press freedom in Southeast Asia, with the right to speak and write freely, because of political reform which is crucial in the transition process," he said.
"However, if media freedom threatens national security instead of helping the nation, we warn that we will take action under existing laws."