Australia ex-state premier's daughter charged with murder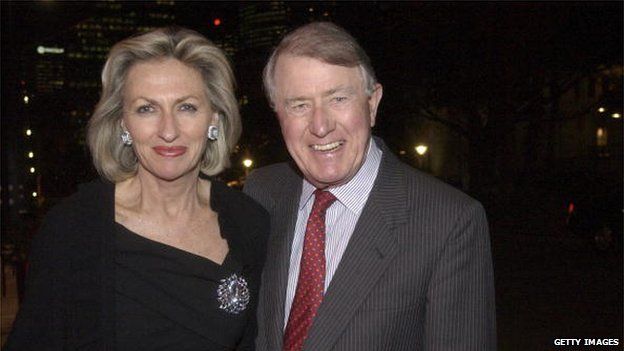 The daughter of one of Australia's most well-known politicians has been charged with murdering a suspected drug dealer.
Harriet Wran, 26, is the daughter of former New South Wales state premier and Labor Party president Neville Wran.
She is accused of taking part in the fatal stabbing of a man at a public housing complex in Sydney on Sunday during a drug deal. Ms Wran has been arrested along with two other men.
Neville Wran led New South Wales from 1976 to 1986. He died in April.
Both the police and her lawyer told reporters that she was involved in a drug deal at the time of the incident.
Fairfax Media said Ms Wran told police she was "numb on ice" when she visited Daniel John McNulty's flat on Sunday night with the two men.
Police said a fight broke out over a A$70 (£39, $65) drug deal and Mr McNulty was stabbed to death. Another man was left critically injured.
Ms Wran's lawyer said she had been battling an addiction to the drug ice, a type of methamphetamine, for a considerable amount of time. She had also been living penniless on the streets.
Local media reported that Ms Wran had been studying modern history at the University of Sydney. She is the second youngest of five children.