Myanmar's census falls 9 million short of estimate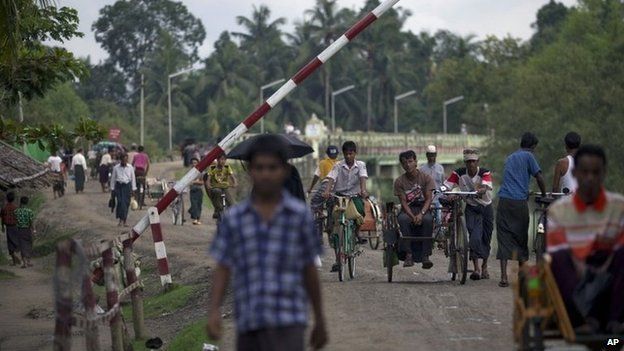 Myanmar's first census in more than 30 years has revealed that the country has 9 million fewer people than it thought.
The country's last national survey was in 1983 and until now the government had estimated that the total population was about 60 million.
But figures released on Friday from a census conducted in March and April says the population is just 51 million.
The sensitive count caused tension after officials banned some people from choosing their own ethnicity.
State-run television announced the preliminary results and said a complete set of results would be released next year, which will include data on the country's ethnic groups and religions.
Jonah Fisher, the BBC's Myanmar correspondent, says the tally went smoothly, except in some areas of the western state of Rakhine.
An estimated 800,000 members of a long-persecuted Muslim minority were denied the right to identify themselves as Rohingya, our correspondent says.
The United Nations, which helped Myanmar, also known as Burma, with the survey, had called for all Burmese to be allowed to choose their own ethnicity, but officials refused.
The government insists the Muslim Rohingya are illegal migrants from Bangladesh and calls them Bengalis.
Some isolated parts of northern Kachin state were not counted during the census because they are controlled by ethnic rebels.