Taliban abduct police in Afghanistan's Badakhshan province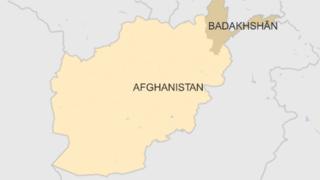 At least 17 police officers have been abducted by Taliban militants in Afghanistan's northern Badakhshan province, officials say.
Four officers died when militants attacked the government compound in Wardoj district, police say.
Police say they have despatched units to try to free their colleagues.
The attack comes as Nato-led troops steadily withdraw from Afghanistan. On Sunday, Britain marked the end of combat operations there.
Provincial police spokesman Lal Mohammad Ahmadzai told the BBC that heavy casualties had been inflicted on the Taliban during fighting at the compound.
The attack comes just one day after Nato-led troops reduced their forces as part of a staged withdrawal from Afghanistan.
On Sunday the last US Marines unit and UK combat troops officially ended their Afghan operations, handing over security responsibility to local forces.