North Korea leader Kim Jong-un walking without stick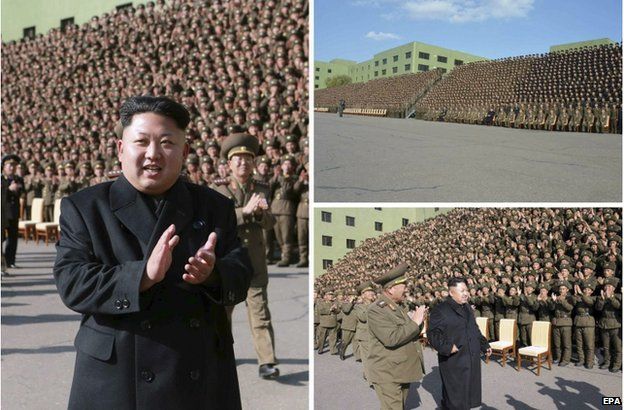 North Korean media have published photos of leader Kim Jong-un walking without a stick at an army meeting, following speculation about his health.
Mr Kim was not seen in public for nearly six weeks before appearing at an event using a walking stick last month.
South Korean intelligence said he had surgery to remove an ankle cyst.
Mr Kim's health has been the subject of much rumour in recent years, with some saying he may be suffering from gout or hip problems.
The latest pictures, which came out in newspaper Rodong Sinmun on Wednesday, show Mr Kim meeting military commanders.
North Korea agency KCNA said Mr Kim had attended the army meeting on Monday and Tuesday and posed with participants for photographs.
He was accompanied by right-hand man Hwang Pyong-so and other top leaders.
Mr Kim missed a key political event in October - the anniversary of his ruling party. But South Korea said it believed he remained in control.
South Korean intelligence later said that Mr Kim had developed a cyst on his left ankle in May, pinching a nerve and causing the ankle to swell.
A team of European medical experts were said to have flown to Pyongyang in September or October to operate on Mr Kim's left ankle and remove the growth.