Bangladesh firebomb attacks on bus and truck kill nine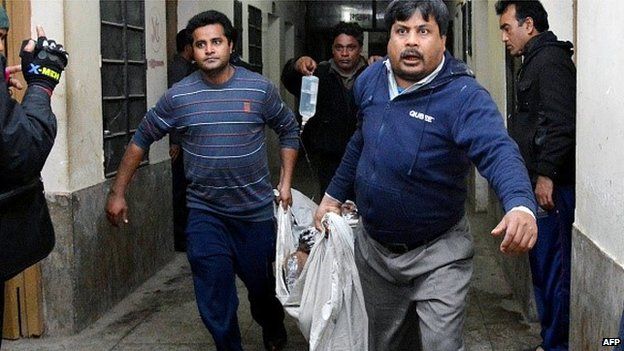 Nine people have been killed after attackers hurled petrol bombs at a bus and truck in Bangladesh, police say.
Police reportedly blamed opposition activists for the violence, which also injured 30 others.
At least 70 people have been killed in attacks since anti-government protests began last month.
The opposition Bangladesh Nationalist Party (BNP) called for a general shutdown in January, on the anniversary of last year's disputed election.
The BNP had boycotted that election, saying it would be rigged, and is now trying to force Prime Minister Sheikh Hasina to step down and call new polls.
Six people died when petrol bombs hit a packed bus from the northern district of Gaibandha to Dhaka on Friday, police said.
A similar arson attack on a truck in the southern district of Barisal killed three people early on Saturday, police added.
Last week, police charged BNP leader Khaleda Zia with instigating an arson attack on a bus which killed seven people.
Ms Zia denied responsibility and condemned the violence.
The BNP has been blockading roads, railways and waterways as part of anti-government protests that began last month, and says they will not end the protests until the government resigns.
More than 7,000 opposition activists have been arrested since the protests began.
The BNP has called for another 72-hour countrywide general strike from Sunday, and demanded that schools and businesses remain closed.
Bangladeshi politics has been mired for years in bitter rivalry between Ms Zia and Ms Hasina, who is head of the ruling Awami League party.
Both women are related to former national leaders, and they have alternated as prime minister for most of the past two decades.