Obituary: US-Bangladesh writer Avijit Roy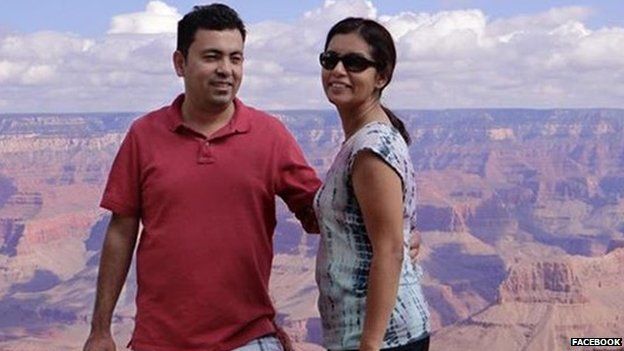 Avijit Roy, who has been killed in an attack in Dhaka at the age of 42, was a Bangladeshi-American blogger, published author, and prominent defender of the free-thought movement in Bangladesh.
Mr Roy rose to prominence though his prolific writing on his self-founded site, Mukto-Mona - an internet gathering of mostly South Asia free-thinkers, ratio­nalists, sceptics and humanists founded in 2000.
He was a passionate atheist and an adherent of metaphys­ical naturalism - the school of thought that rejects the supernatural concepts and explanations that are part of many religions.
He was the author of numerous books, and had many articles published in magazines and journals.
In a conservative country like Bangladesh, his subject matter was often contentious, covering sensitive issues such as homosexuality - which he argued was inherent in nature - religious unbelief and cosmology.
Mr Roy's followers argue that many of his secular ideas are in the tradition of the great Bengali writer Rabindranath Tagore, who died in 1941 and is often referred to as "Bengal's Shakespeare".
Some of the last books Mr Roy wrote, Obisshahser Dorshon (The Philosophy of Disbelief) and Biswasher Virus (The Virus of Faith), were critically well received around the world.
In the Virus of Faith he argues that "faith-based terrorism will wreak havoc on society in epidemic proportions".
In one of his last published articles in the Free Inquiry magazine, Mr Roy wrote: "To me, religious extremism is like a highly contagious virus. My own recent experiences in this regard verify the horrific reality that such religious extremism is a virus of faith."
He said in the article that a book he published last year "hit the cranial nerve of Islamic fundamentalists" and led to him being targeted by militant Islamists and terrorists.
It also led, he said, to a man openly issuing death threats against him on Facebook.
"Avijit Roy lives in America and so it is not possible to kill him right now," Mr Roy quoted one threat against him as saying, "but he will be murdered when he gets back."
'Eloquent defender of reason'
Born to a Hindu family in 1972, Avijit Roy studied microbiology as a graduate and post-graduate at Dhaka University before emigrating to the US city of Atlanta where he was employed as an engineer.
His father Ajoy - who was left with the grim task of filing a murder case with police following his killing - was a professor of physics at the university.
Once in the US Mr Roy set up his Bengali-language blog, Mukto-mona (Free Mind) and regularly returned to the country in February for the national book fair in Dhaka.
Mr Roy told the Bangladesh Daily Star in February 2007 that the aim of Mukto-mona was to build a society which will not be "bound by the dictates of arbitrary authority, comfortable superstition, stifling tradition, or suffocating orthodoxy - but would rather be based on reason, compassion, humanity, equality and science".
In the interview, he identified illiteracy as an obstacle to "free thinking" in the sub-continent: "South Asia has a major problem of illiteracy, which makes it easy for fundamentalists from outside the region to spread hatred and false propaganda," he said.
"When people cannot read critical texts questioning this propaganda they are more easily deluded by preachers of hatred."
After his death tributes were paid to Mr Roy from around the world. The US-based Center for Inquiry said it was heartbroken by his brutal murder, describing him as "an eloquent defender of reason, science, and free expression in a country where those values have been under heavy attack".
A Bangladeshi friend in the US told the BBC that Mr Roy would be remembered for his courage and warmth.
"He was a wonderful man who through his website encouraged many free-thinking Bangladeshis to challenge conventional religious orthodoxy," the friend said.
"His death shows just how dangerous it is for anybody in the country to speak out without being targeted by the hardliners."
Mr Roy's wife, Rafida Ahmed, was injured in the attack. They have a teenaged daughter.