Pakistan school attack 'leaves one dead'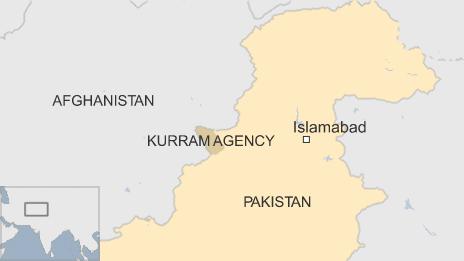 One person has been killed and several others injured in an attack on a school in a tribal area in western Pakistan, local media reports say.
Gunmen are said to have opened fire during a football match at the Alizai High School. Blasts were also heard.
Security officials returned fire, and a gunman was reportedly killed.
It was not immediately known who carried out the attack in Kurram Agency, near the border with Afghanistan.
Security forces and police later sealed off the area.
More than 100 people were at school premises during the attack, according to Pakistan's Dawn newspaper.
Kurram is a tribal area with a history of sectarian violence between Shia and Sunni Muslims.
Several Taliban-affiliated groups are known to be active in the region.