Afghanistan Hazara kidnapped passengers released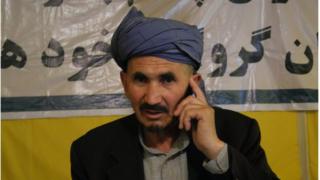 Nineteen of 31 men kidnapped on a bus in southern Afghanistan have been released in an apparent prisoner swap.
The passengers, all from the minority Hazara community, were seized in February while making their way back to Afghanistan from jobs in Iran.
Negotiations continue for the release of the other hostages, who are expected to be exchanged for six Uzbek women.
A video released last month by a militant group allegedly showed the beheading of one of the hostages.
The involvement of Uzbeks suggests the hostage-takers might be from the insurgent group the Islamic Movement of Uzbekistan (IMU), reports the BBC's David Loyn.
One of the negotiators, Assadullah Kakar, told the BBC that the 19 who had been released were exchanged for 22 children of the families of Uzbek insurgents, who had been held in government prisons.
Other officials in the provinces of Ghazni - where the men were released - and Zabul, have confirmed the news.
The hostages were travelling from Iran to the Afghan capital, Kabul, through Zabul province when they were seized more than two months ago.
Two days ago, the country's most senior Hazara, Mohammed Mohaqeq, deputy to the Afghan government's chief executive Abdullah Abdullah, said that there would soon be good news for the families of the hostages.
The IMU are notably more violent than the Taliban, our correspondent says.
There have been reports from several places in the country that the IMU have now switched their allegiance to Islamic State.
The Islamic Movement of Uzbekistan (IMU) was formed in the late 1990s. IMU militants fighting alongside the Pakistani Taliban said they carried out an attack on Karachi airport in June 2014, in which at least 39 people died.
Along with factions allied to the Taliban, the IMU was pushed out of its former stronghold in Pakistan's North Waziristan tribal region in an army offensive launched after the Karachi airport assault.
Unlike in Pakistan, Afghan Hazaras, who are mostly Shia Muslims, have been largely spared attacks by Sunni militants operating in both countries.