Myanmar journalists fined for defaming President Thein Sein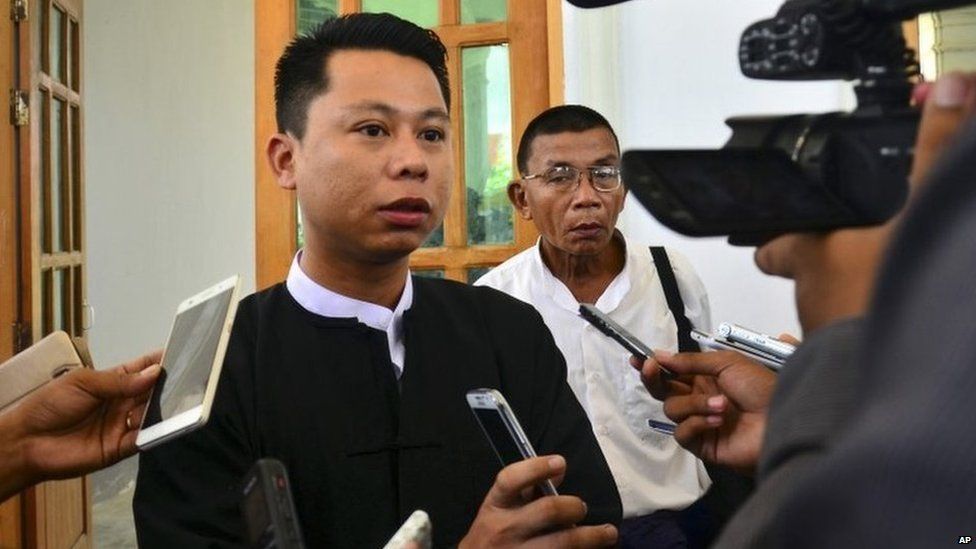 A Myanmar court has fined two journalists 1 million kyat ($800; £514) each, after finding them guilty of defaming the president.
Nine other staff from the Myanmar Herald were acquitted Tuesday in the case, which was filed by the information ministry last November.
The newspaper published an interview critical of President Thein Sein.
Rights groups say it is an effort to intimidate the media ahead of a general election set for November.
Former chief editor Kyaw Swa Win and deputy chief editor Ant Khaung Min received the maximum fine for violating the newly enacted Media Law.
The interview, with a political analyst and member of the main opposition party National League for Democracy, criticised Thein Sein for making it unclear whether he would seek re-election, according to the Irrawaddy newspaper.
"The judge said the interview about President Thein Sein should not have been published, that President Thein Sein is like our parent and it was defamation," the journal's chief editor, Aung Kyaw Min, according to the Irrawaddy.
Speaking to the AP news agency by phone Ant Khaung Min said: "We have to be cautious because the harassment on media freedom has increased, but we don't feel threatened by such repression."
"We will continue to do our job."