India 'to overtake China's population by 2022' - UN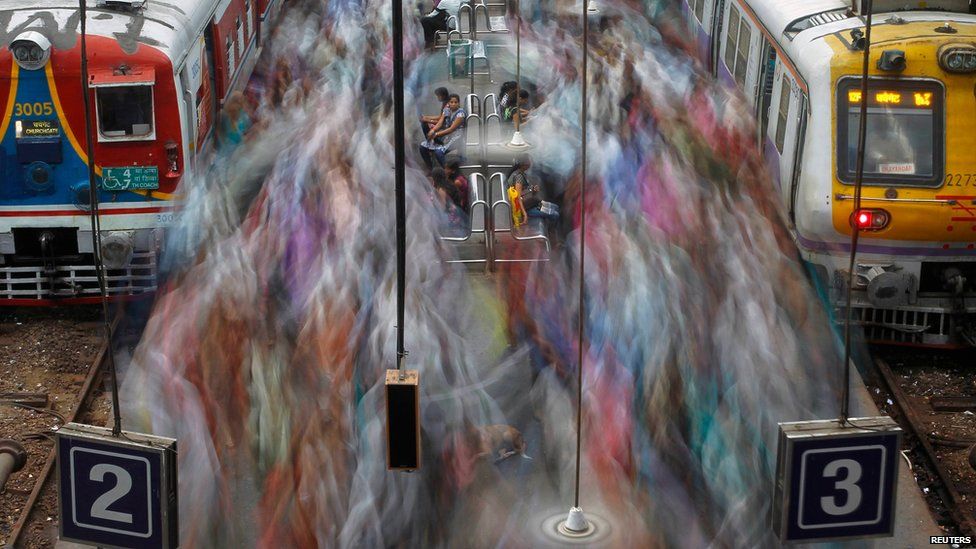 A new UN study of global population trends predicts that India will overtake China to become the world's most populous nation by 2022.
The report also says that Nigeria will replace the US as the world's third most populous country by around 2050.
Africa is expected to account for more than half of the world's population growth over the next 35 years.
The current world population of 7.3 billion will reach 9.7 billion in 2050 and 11.2 billion in 2100, it predicts.
The new projection has India overtaking China's population six years earlier than previously predicted.
The reports says half of the world's population growth between 2015 and 2050 is expected to be concentrated in nine countries: India, Nigeria, Pakistan, the Democratic Republic of Congo, Ethiopia, Tanzania, the United States, Indonesia and Uganda.
The populations of 28 African countries are projected to more than double, and by 2100, 10 African countries are projected to have increased by at least a factor of five.
"The concentration of population growth in the poorest countries presents its own set of challenges, making it more difficult to eradicate poverty and inequality, to combat hunger and malnutrition," said John Wilmoth, Director of the UN's Population Division.