Philippines: Typhoon Goni leaves trail of destruction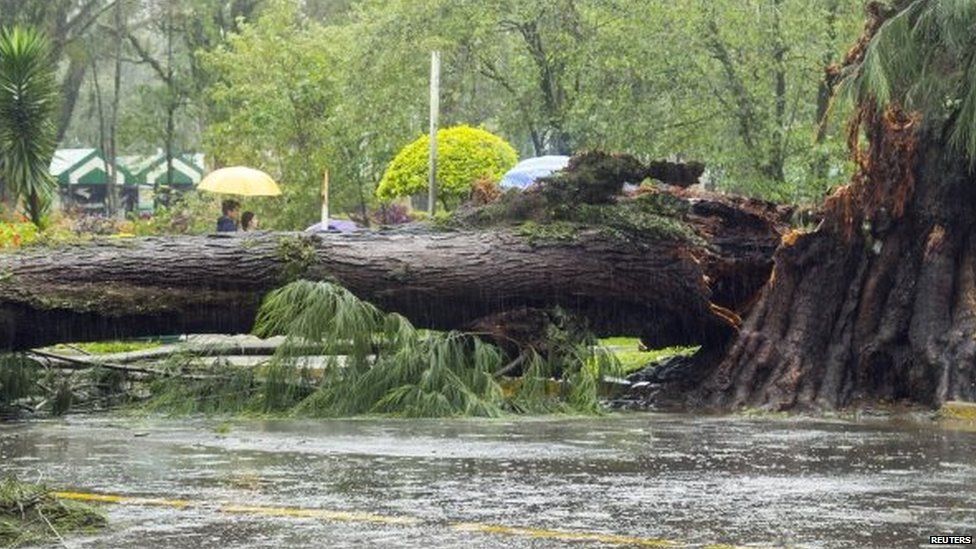 Ten people have been killed as Typhoon Goni dumped torrential rain in the northern Philippines, triggering landslides and floods, officials say.
Several were killed when houses were submerged under rocks and mud. Others are reported missing in flooded areas.
Thousands of people have been evacuated to higher ground and some domestic flights were cancelled.
At one point, Typhoon Goni was packing winds of winds of up to 195km/h (121mph).
However it weakened as it moved northward off Taiwan's east coast, AFP news agency said.
It is the ninth of an average of 20 that hit the Philippines each year, the country's weather bureau said.