Graham Brazier, frontman of Hello Sailor, dies aged 63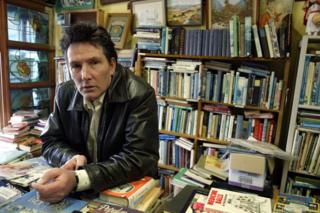 Graham Brazier, frontman of New Zealand rock band Hello Sailor, has died at the age of 63, report local media.
He was being treated at a rehabilitation facility in Auckland after he suffered a heart attack which forced the band to cancel a reunion tour.
Formed in 1975, Hello Sailor were once one of New Zealand's top bands, best known for their hit Blue Lady.
Brazier's death comes after bandmate Dave McArtney died in 2013.
Brazier was known for musical talent and charisma, but was also known to have a long-standing drug addiction.
Former manager David Gapes was quoted by Stuff news portal as saying: "He was a star, he could sing like angel. He was a poet so he could write.
"He had that bad boy quality. He was a constant source amusement, excitement and astonishment."