Nepal approves new constitution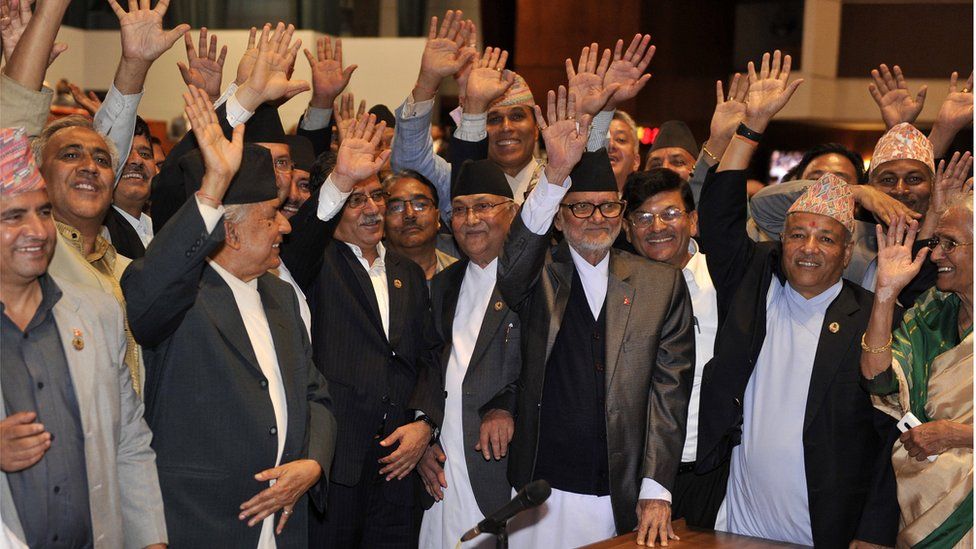 Nepal's parliament has overwhelmingly approved a new constitution, which is due to come into effect on Sunday.
As it was passed by 507 votes to 25, cheers broke out in the assembly.
It comes after years of political wrangling, while Nepal was governed by an interim constitution after the monarchy was abolished in 2008.
It will see Nepal divided into seven provinces but it angered minority ethnic groups who fear discrimination and sparked protests in which 40 died.
Hindu groups have also been demonstrating, demanding that Nepal be declared a Hindu state - it became a secular republic after the monarchy was scrapped.
Members of the Constituent Assembly broke out in cheers on Wednesday night after the vote was passed.
Prime Minister Sushil Koirala later tweeted that it was "an issue of pride for all Nepalis that the people's constitution has been passed".
Some small opposition parties boycotted the vote.