One-fingered Japanese climber abandons Everest bid again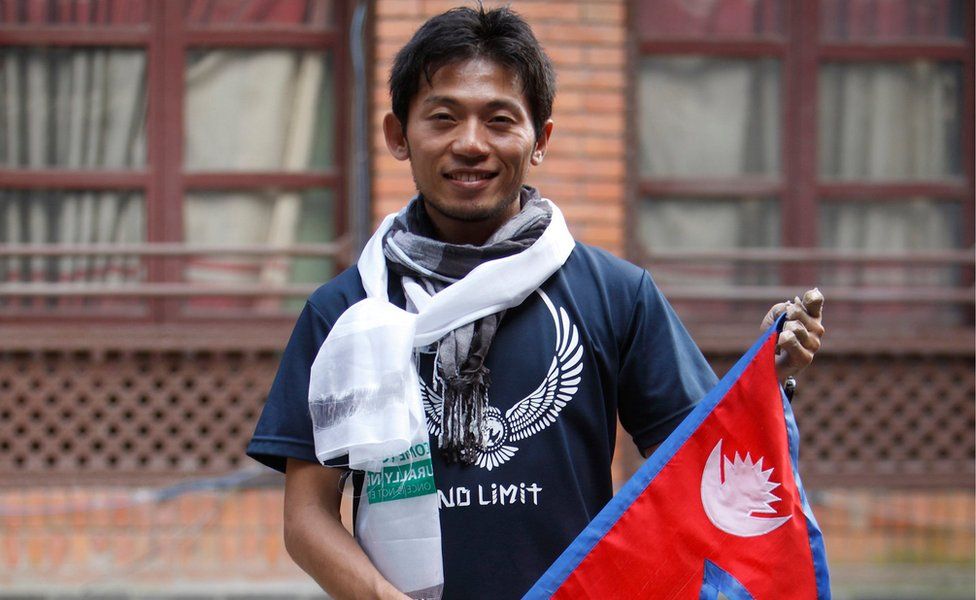 A Japanese climber with only one finger has again abandoned his bid to be the first person to climb Mount Everest since an earthquake hit Nepal in April.
In 2012, he lost all his fingers and one thumb after spending two days in a snow hole at 8,230m in below -20C.
There are no other climbers on Everest after an earthquake-triggered avalanche killed 18 people.
"I've done my best, but I decided to descend," 33-year-old Mr Kuriki wrote on his Facebook page, from the mountain.
It was his fifth time attempting to scale the mountain in six years - four of them alone. Each time he has been forced to abandon the climb with the summit in view.
"After I left the final camp (7600m) at 7:15pm on 7th for summit push, I climbed up to 8150m, but it was too windy and took too much time to go in deep snow," he wrote.
"In the wind getting stronger, I realized even if I kept going to the summit, I wouldn't be able to go back to the final camp alive in the strong wind," he added, thanking his followers for their support.
Mr Kuriki prefers to climb in winter, alone and with minimal gear. "This is the purest form of climbing and it is worth the extra danger," he said earlier.
He was following the same route used by Edmund Hillary and Tenzing Norgay when they became the first people to reach the summit in 1953.