Cambodia raises minimum wage for garment workers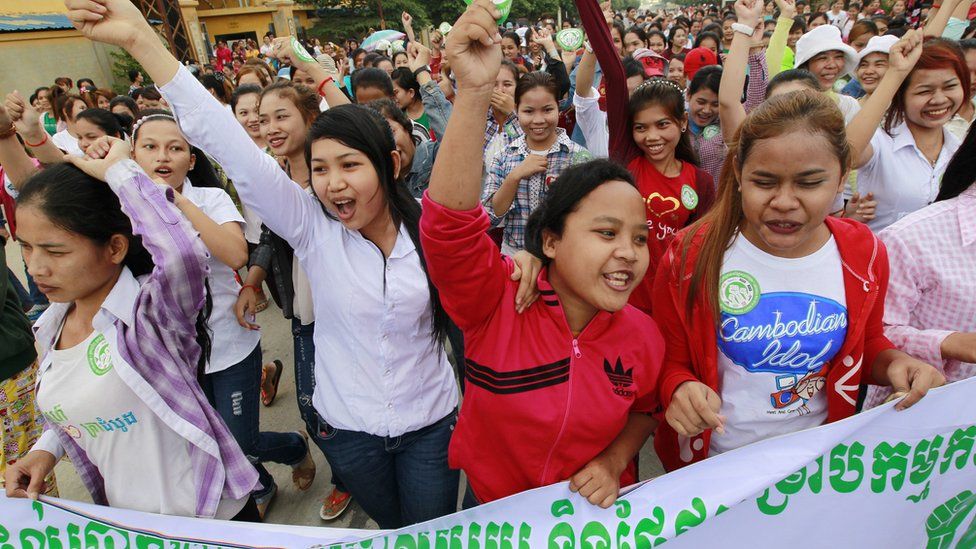 Cambodia is set to raise the minimum wage for workers in the textile industry by nearly 10%, to $140 a month.
It comes after tense negotiations with the unions, who had wanted an increase to at least $150.
The issue of low pay has sparked several protests, some of which have turned violent, in recent years.
Cambodia's garment industry employs about 700,000 people and generates $5bn each year.
Factories in the country produce clothes and shoes for brands including Gap, Nike, Adidas and Zara.
The textiles industry is a key source of national income. However, rights groups have criticised conditions in some of the factories, with reports of forced overtime and mass fainting.
In early 2014, at least four workers were killed and several injured after police opened fire on demonstrators demanding an increase in the minimum wage.