Rights group condemns proposed Malaysia security bill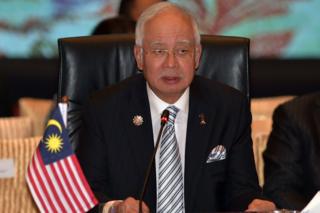 Human Rights Watch (HRW) has condemned a national security bill proposed this week by lawmakers in Malaysia, calling it "a tool for repression".
The law would give extensive powers to the authorities to declare places as areas of security risk, and conduct searches and arrests without warrants.
HRW said there was a "real risk of abuse" of the law, but the government has not responded to its comments.
Malaysia has seen a growing crackdown on critics and opposition politicians.
It comes as Prime Minister Najib Razak faces significant criticism for an ailing government sovereign wealth fund and accusations of corruption, which he has strenuously denied.
Human Rights Watch noted that Malaysia already has an "incredible range of broad and abusive laws" currently being used by Mr Najib's government to arrest dissidents.
Mr Najib has said the new law was necessary to combat violent extremism and to bring Malaysia's security laws in line with those of other countries, such as the US and Britain.