Myanmar memorial service for murdered women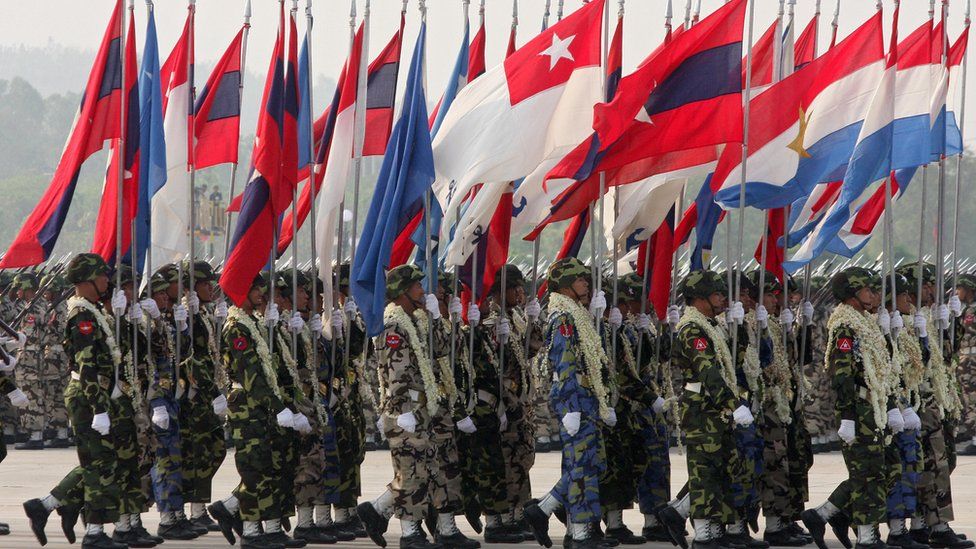 Hundreds of people have attended a memorial service in the city of Yangon, Myanmar, for two young women who were raped and murdered a year ago.
It comes as a report by members of the Kachin ethnic group accuses authorities of ignoring sexual violence.
The women were killed in a remote northern village where they had volunteered as teachers.
Some people have accused soldiers of carrying out the attack but so far no-one has been arrested.
Hundreds attended the service for Tangbau Hkawn Nan Tsin, 21, and Maran Lu Ra, 20, who were attacked in a remote village in Shan state in northern Myanmar.
Local villagers believe the attackers were government soldiers temporarily based there.
The army denies the allegations.
The women had been working on an education project run by the minority mainly-Christian Kachin community, in the majority Buddhist country.
Correspondents say the rule of law is weak in many border areas in Myanmar, formerly known as Burma, where fighting between ethnic rebels and the government has been going on for decades.
The new report, by the Kachin Women's Association of Thailand and the Legal Aid Network, accuses authorities of trying to deflect blame from the soldiers suspected of the crime. It says the killings were never properly investigated.
"Everyone knows who did this crime but we just don't have the power to investigate the evidence to find out who exactly the perpetrators are," said the Rev Samson Hkalam of the Kachin Baptist Convention.
"But we won't stop our investigation. We will never forget this and I believe that we will find out the truth one day."