Cambodia children killed playing with an old grenade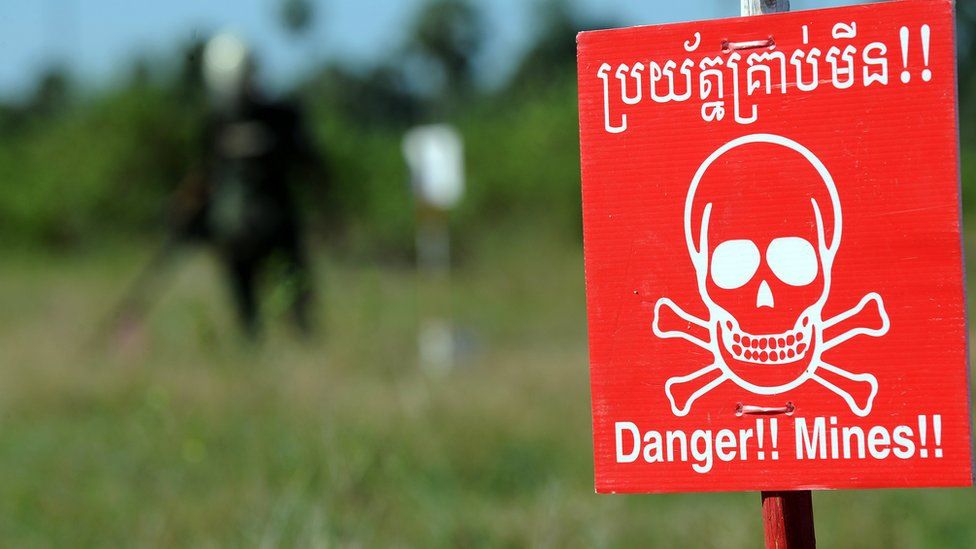 Two children have been killed in Cambodia after playing with an unexploded rocket-propelled grenade.
The cousins, aged 12 and 14, found the old explosive on Friday, while hunting for birds in central Kampong, police told AFP.
They were reportedly using an axe to pry it apart when it went off.
Cambodia is one of the world's most heavily mined countries, after three decades of conflict from the 1960s to the 1990s.
A third boy escaped unharmed and alerted local villagers and police.
The explosive was from a variant of the Russian RPG-2, used by Vietnamese forces who invaded in the late 1970s, ending the bloody rule of the Khmer Rouge.
They were also used against US forces in the Vietnam War, which also often crossed into Cambodia.
Despite efforts to find and destroy unexploded ordinance in the country, tens of thousands of people have been killed and injured since the late 1970s, with children often victims. Eighteen people were killed in 2015 and 111 injured.