What does disputed Paracel island look like?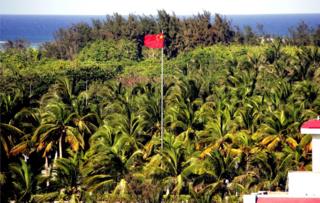 The largest island in the disputed Paracel archipelago in the South China Sea is now believed to host surface-to-air missiles.
Known as Woody island by most, it is occupied by China, which calls it Yongxing. It is also claimed by Vietnam, which calls it Phu Lam, as well as by Taiwan.
Reports of the presence of missiles on the island have added to concerns about the militarisation of the South China Sea. Here is what we know about Woody Island.
China has controlled it for a long time
There are people living on it
It's not the only source of tensions between neighbours