Indonesia bans Tumblr over porn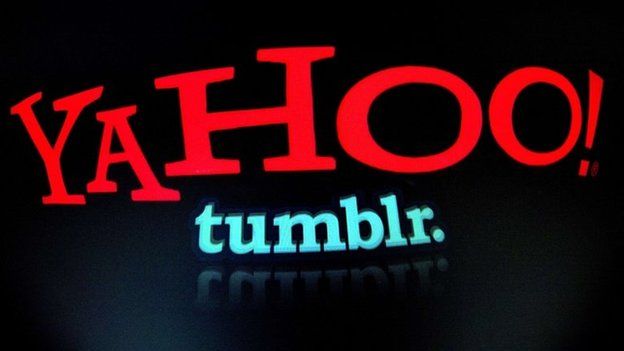 Indonesia has banned the blogging platform Tumblr, saying that the site distributes pornographic content.
Azhar Hasyim, e-business director at Indonesia's Information Ministry, told the BBC the decision had been made without consultation with the New York-based company, which is owned by Yahoo.
"We must ban the site first, and tell them later," Mr Hasyim said.
Earlier this month, Indonesia ordered social networking sites to remove any emojis representing same-sex couples.
Unlike Facebook and some other social networks, Tumblr allows adult content on its site.
The closure was part of a wider crackdown, with nearly 500 sites shut down by authorities, according to Indonesian media.
Earlier this month, Netflix was blocked by Indonesia's biggest internet service provider, which said it had concerns about the content the platform was offering.
And last May, video-hosting site Vimeo was blocked in the country for alleged carrying pornographic content.
Indonesia has in the past asked social media companies such as Twitter to put in place a special filter for pornographic content.
Companies that don't comply can be charged according to Indonesian law.
Tumblr has been approached for comment.