Bangladesh protests over killing of teenager in Comilla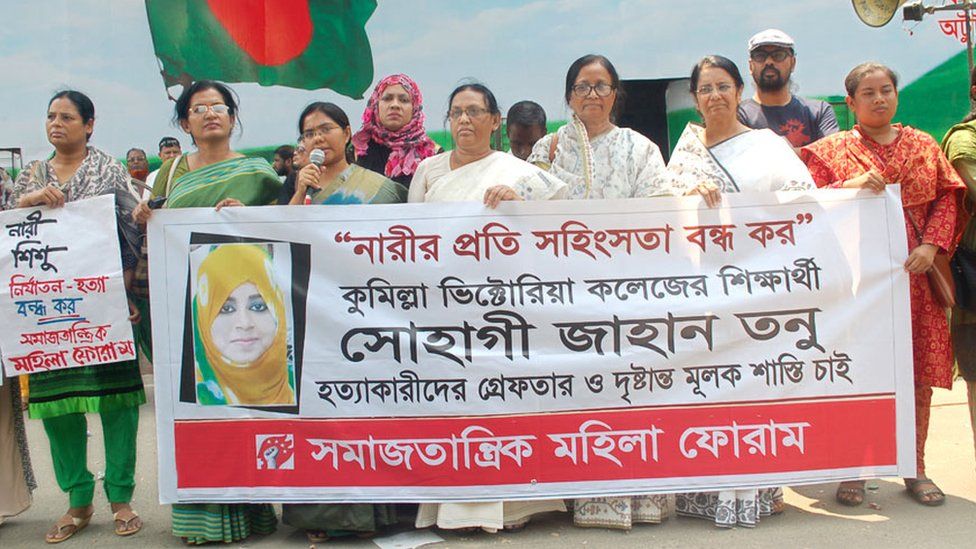 Hundreds of protesters in Bangladesh have blocked a key intersection in the capital, Dhaka, over the killing of a student in a military area.
Sohagi Jahan Tonu, 19, was found dead in high security military zone in the city of Comilla on Sunday.
There are widespread rumours that she was raped, although results from her autopsy have not been released.
Students have formed human chains at sites across Comilla and Dhaka, demanding police find the killers.
Demonstrators gathered at the Shahbagh intersection on Friday evening, with some protesters reportedly saying they would blockade the area for an "indefinite period".
While violent crime is a serious problem in Bangladesh, correspondents say it is unusual for someone to be killed in a secured military cantonment.