Bangladesh smuggler arrested with gold 'hidden in backside'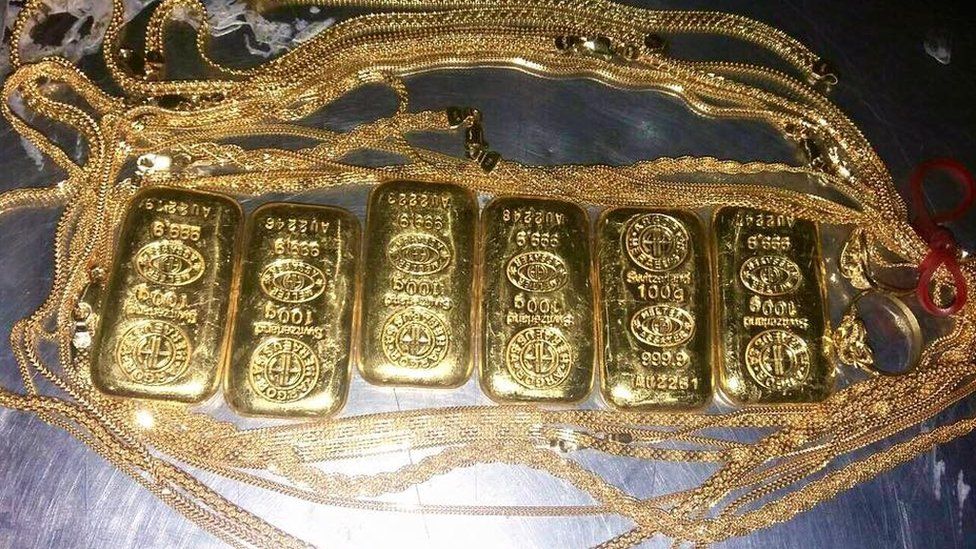 A man has been arrested at Dhaka's airport for trying to smuggle 600g (1.3lbs) of gold in six bars hidden in his backside, officials say.
The 32-year-old man told officials he hoped to get 30,000 Bangladeshi taka (£261; $384) for his service.
Airports in Bangladesh are widely used by gold smugglers and detentions are common.
The man has confessed to smuggling but no further information has been released.
Most of the gold caught by Bangladeshi authorities are believed to be destined to India, one of the world's top importers of the metal.