North Korea names Ri Yong-ho as foreign minister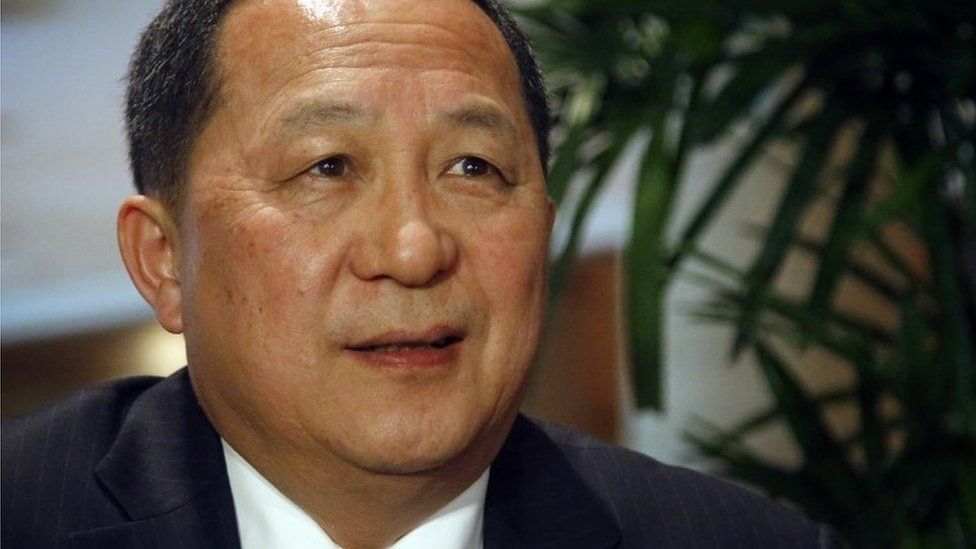 North Korea has named Ri Yong-ho, its chief nuclear negotiator and former UK ambassador, as its new foreign minister in a diplomatic letter to the UK.
Mr Ri, promoted from vice-foreign minister, is a career diplomat.
As well as being the North's lead representative for the long-stalled six-nation talks, he also took part in talks with the US in the 1990s.
The six-nation talks on the North's nuclear programme have not been held since 2008.
The letter, sent to the British government, did not say what happened to Mr Ri's predecessor, Ri Su-yong, though he is also believed to have been promoted.
Some analysts say the appointment could be a sign Pyongyang is seeking to build bridges after it conducted its fourth nuclear test, a satellite launch and several missile tests.
Those move led to a new round of sanctions from the UN and individual countries.
The US and South Korea have said they will not return to the negotiating table until the North acts on past nuclear disarmament pledges.