Myanmar earthquake: Images from Bagan historic sites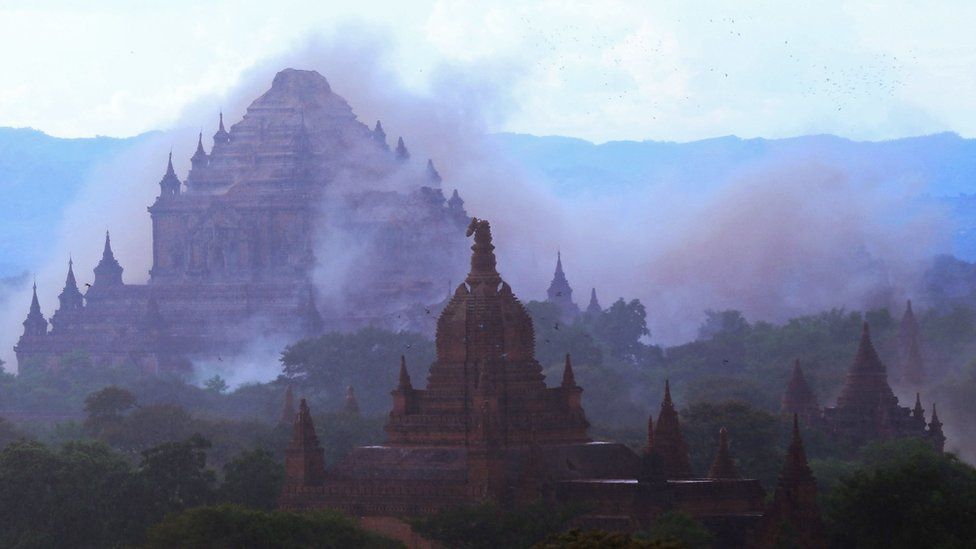 A 6.8-magnitude earthquake in central Myanmar on Wednesday killed four people and damaged dozens of ancient structures dotting the plains of Bagan.
President Htin Kyaw visited the area on Thursday to see the damage and discuss how to repair it with local officials.
Bagan's spectacular plain has more than 2,200 pagodas, temples, monasteries and other structures on it, most left over from the city's heyday between the 11th and 13th Centuries, when it was the capital of the regions that went on to form modern Myanmar.