Giant jade stone uncovered in Myanmar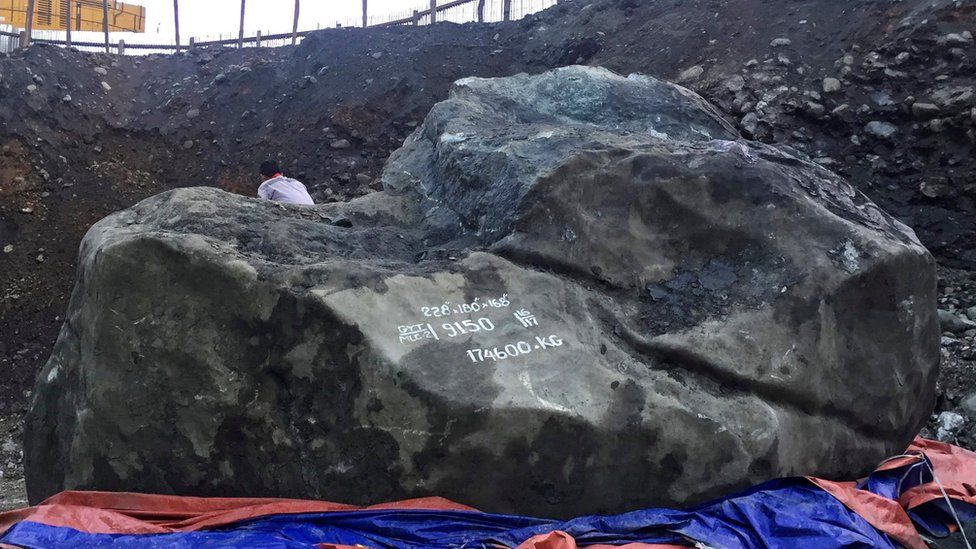 A giant jade stone weighing 175 tonnes has been uncovered by miners in Myanmar.
The stone is 4.3m (14ft) high and 5.8m (19ft) long, and is reportedly worth an estimated $170m (£140m).
It was found in a mine in the jade-producing Kachin state, in the north of the country.
Myanmar, also known as Burma, is the source of nearly all of the world's finest jadeite, a near-translucent green stone.
The jade industry is responsible for nearly half of the country's GDP.
One of its biggest markets is neighbouring China, where it is known as the "stone of heaven".