Hundreds of Vietnam drug addicts flee rehabilitation centre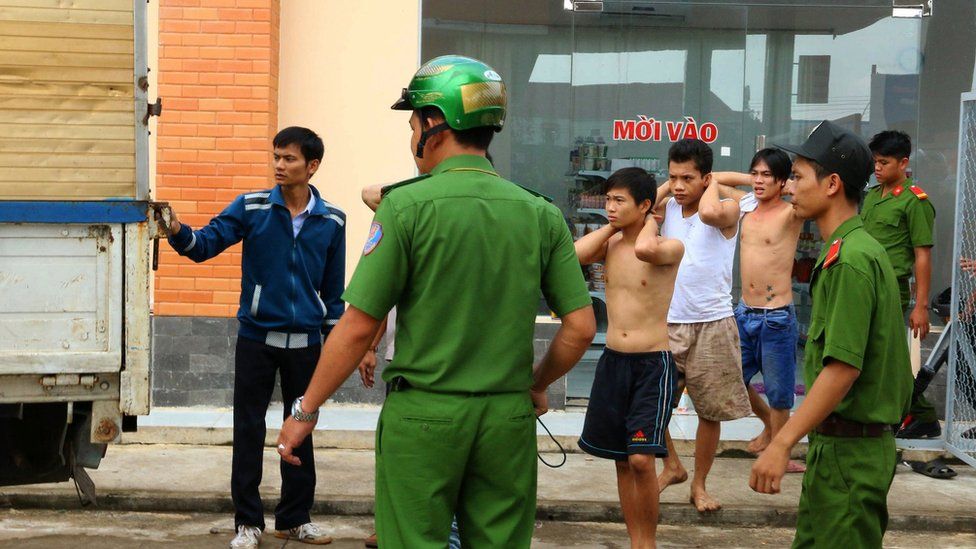 Police in southern Vietnam are searching for more than 200 drug addicts who broke out of a compulsory rehabilitation centre.
More than 500 inmates broke out of the centre in Dong Nai province on Sunday, some using fire extinguishers and sticks to smash walls and windows.
The centre holds almost 1,500 people, which is said to be twice its capacity.
Human rights groups have denounced conditions at local rehab centres and mass breakouts have occurred before.
Reports on local media say residents were urged to stay indoors and lock their doors after the escapees poured on to nearby roads.
Most were later captured but about 200 remained at large on Monday.
A police officer said some were believed to have caught taxis and left the province.
Human Rights Watch has denounced conditions in Vietnam's state-run drug rehabilitation centres, accusing them of exploiting detainees by using them as labourers.
The government has rejected this, saying drug abuse has been reduced by its treatment and rehabilitation programmes.
According to officials figures there are about 200,000 drug addicts in Vietnam of which about 13,000 are in treatment centres.