North Korea nuclear: US, Japan, South Korea agree to increase pressure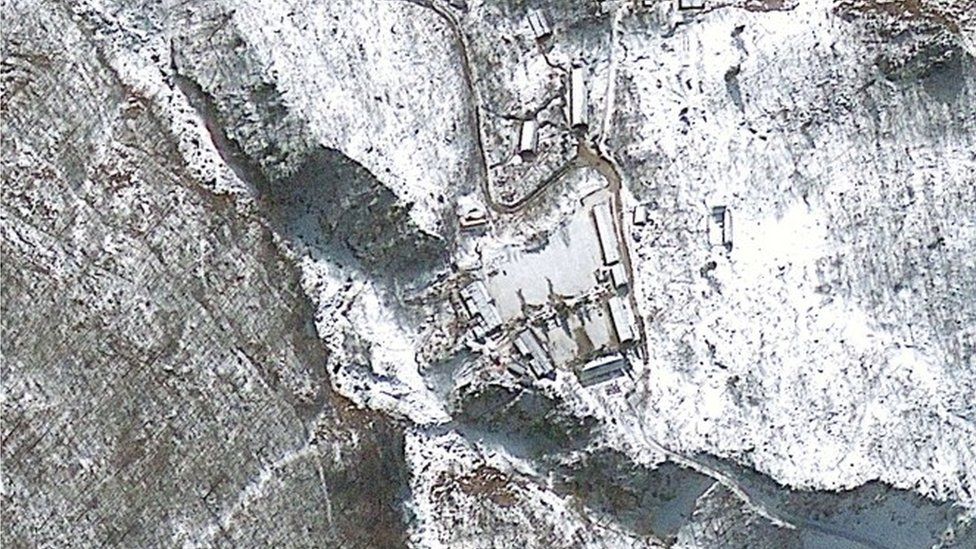 South Korea, Japan and the US have agreed to work together to increase pressure on North Korea to give up its nuclear weapons.
The deputy foreign ministers of South Korea, Japan and the US made the announcement after meeting in Tokyo.
It comes after top US intelligence official James Clapper said that North Korean denuclearisation was "probably a lost cause".
It also claims to have made rapid progress developing long-range rockets, which could be used to strike the American mainland.
Speaking after the Tokyo talks, US Deputy Secretary of State Antony Blinken said: "We will not accept North Korea's possession of nuclear weapons, period."
On Tuesday, Mr Clapper told an audience in New York that North Korea's "paranoid" leadership saw nuclear weapons as "their ticket to survival" and the best the US could hope for was a cap on their capabilities.
Following the comments, the US State Department said its policy had not changed and it still aimed for a resumption of the six-nation talks that North Korea pulled out of in 2009.
Also on Thursday South Korea said it would restart talks with Japan on direct sharing of military intelligence on North Korea - information that currently goes via Washington.
South Korea is also expected to begin hosting an advanced US missile defence system soon, despite opposition from North Korea and China.