Pakistan singer Atif Aslam stops show to rescue harassed girl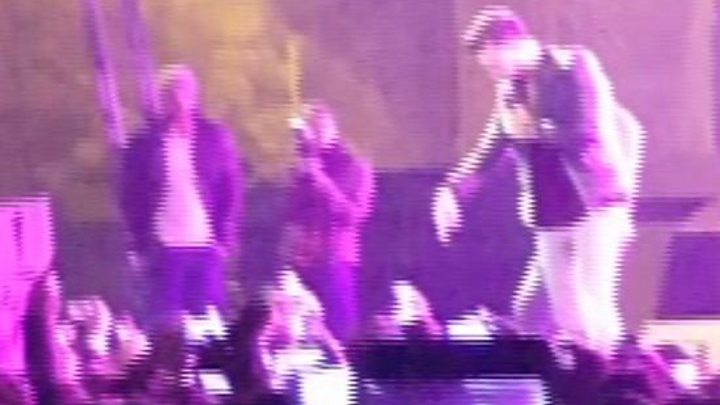 A Pakistani singer has been praised after stopping his concert mid-song to rescue a girl from the audience who was being harassed.
A video of Atif Aslam interrupting his live performance in Karachi on Saturday has been shared thousands of times.
The popular singer told the alleged harassers: "Have you ever seen a girl? She could be your mother or a sister."
Pakistani media said the venue was overcrowded and that several girls reported being harassed.
Aslam, who is also a film actor, called security after seeing the attack. A video posted on Twitter shows the guards pulling the girl by the arms from the crowd and taking her to the stage.
---
You might also like
The successful women embracing 'girl power'
Giant alligator caught on film in Florida
Should you be allowed to delete yourself from the internet?
---
The audience applauded the singer, chanting "Atif, Atif". Some social media users said he only resumed his performance after making sure the girls in the audience were safe.
It was not the first time that a singer has interrupted a concert to stop harassment in the audience. Last year, Spanish singer Alejandro Sanz confronted a man who was allegedly attacking a woman during a performance in Rosario, Mexico.