Kim Jong-nam death: Malaysia 'to deport 50 North Koreans'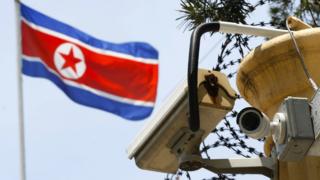 Malaysia says it will deport 50 North Koreans for overstaying their visas, despite its recent ban on North Koreans leaving the country.
The group were working in Sarawak on Borneo island, Malaysia said.
But it did not say why the government had decided to expel them despite the ban, which was imposed in response to a similar move by Pyongyang.
Ties between the two remain tense after the murder of the North Korean leader's half-brother in Malaysia last month.
Kim Jong-nam was killed with a potent nerve agent at Kuala Lumpur airport. Malaysia has not directly blamed North Korea for this, but there is widespread suspicion Pyongyang was responsible.
Investigators have demanded it hand over suspects, three of whom are thought to be hiding in North Korea's embassy in Malaysia.
But North Korea has demanded Malaysia turn over Kim Jong-nam's body and strongly denied any role in the killing.
On Monday its deputy ambassador to the UN, Kim In-ryong, told journalists that "from A to Z, this case is the product of reckless moves of the United States and South Korean authorities'.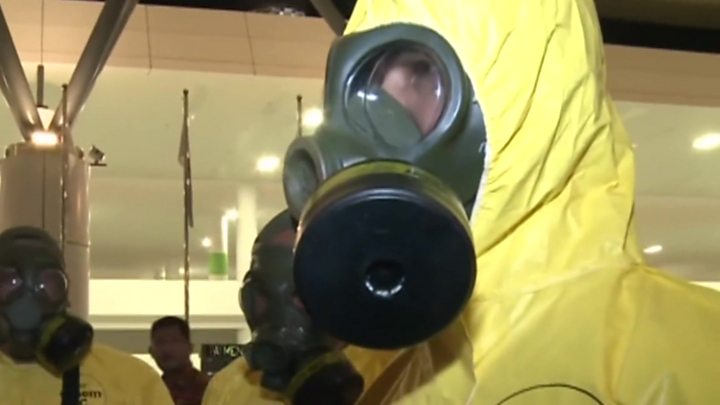 The reciprocal travel ban has left nine Malaysian nationals stranded in North Korea. The Malaysian authorities say there are about 1,000 North Koreans currently in Malaysia.
Deputy Prime Minister Ahmad Zahid Hamidi said the 50 North Korean overstayers in Sarawak would be deported "soon", without giving any explanation of what prompted the move.
He also said that Kim Jong-nam's body had been embalmed to prevent it from decomposing.
Last week, Malaysia finally formally identified the murder victim as Kim Jong-nam. Authorities had said DNA from an immediate family member was necessary to do this, but did not say whether they had obtained this or how.
It is not clear where Mr Kim's wife and children are, although his son appeared in a video last week and said the family were together.
Malaysian authorities have said the family have two to three weeks to claim the body before a decision is made on what to do with it.
Kim Jong-nam, who was the elder half-brother of Kim Jong-un, had been passed over for the North Korean succession and was living in the Chinese territory of Macau at the time of his death.