Resorts World Manila: Gunman sparks panic at Philippines hotel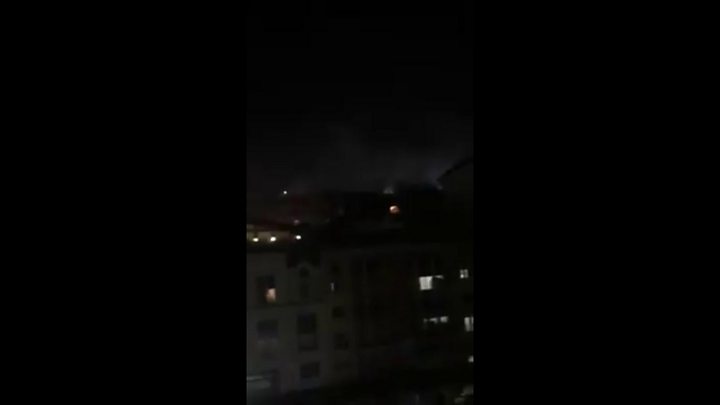 Police in the Philippines have taken control of a hotel and entertainment complex in Manila after it was stormed by a masked gunman.
The gunman is dead, officials said, although it is not clear how he died. It is believed he acted alone and was staging a robbery, police said.
Resorts World Manila was in lockdown after the incident, which happened after midnight local time (16:00 GMT).
Several people were reported injured as they fled the hotel in panic.
Philippines police chief Ronald dela Rosa said a lone gunman had entered the gaming area at Resorts World, fired at a television and set some gambling tables on fire.
Gunshots were fired, he said, but were not aimed at people in the room.
The police chief told local radio station DAM the gunman had filled a bag with casino gambling chips.
But he warned that Islamist militants might falsely claim to be behind it to further their propaganda.
The Philippine military is currently battling militants allied to so-called Islamic State on the southern island of Mindanao.
"We cannot say this is an act of terror... he [the gunman] did not hurt anyone," the police chief said. "If you are a terrorist you will sow terror."
He added that no visitors to the casino had been shot and that the only injuries were from smoke inhalation, or the stampede that formed as people tried to escape.
Resorts World Manila features multiple hotels and bars, as well as a shopping centre and casino.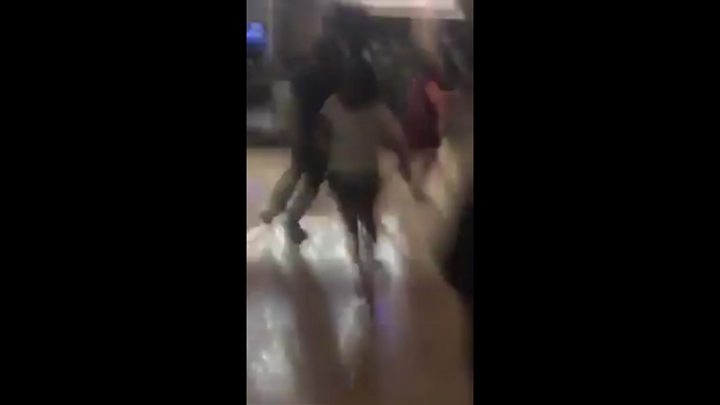 Many witnesses took the incident for a militant assault.
Marcel Navaro, a Resorts World employee, told DZMM radio he had returned from his break to find people fleeing in panic.
"Guests were screaming. We went to the basement locker room and hid there. People were screaming, guests and employees were in panic.
"When we smelled smoke, we decided to go for the exit in the car park. That's where we got out. Before we exited, we heard two gunshots and there was thick smoke on the ground floor."
Eyewitness Hessa Isabelle filmed the scene from a nearby balcony and described seeing "people screaming and running out of the building".
As the situation unfolded, the US state department tweeted a warning to citizens, stating: "Reports of explosions/gunfire at Resorts World Manila, near the Manila Intl Airport. Avoid area & monitor local news."
Ninoy Aquino International Airport, which is around a mile (1.6km) from the resort, was placed on lockdown.
President Donald Trump labelled the incident a terror attack, and offered his "thoughts and prayers" to those affected.
The incident comes as the Philippines army is fighting militants linked to the so-called Islamic State group for control of the city of Marawi on the southern island of Mindanao.