New Zealand MP Jian Yang denies being a Chinese spy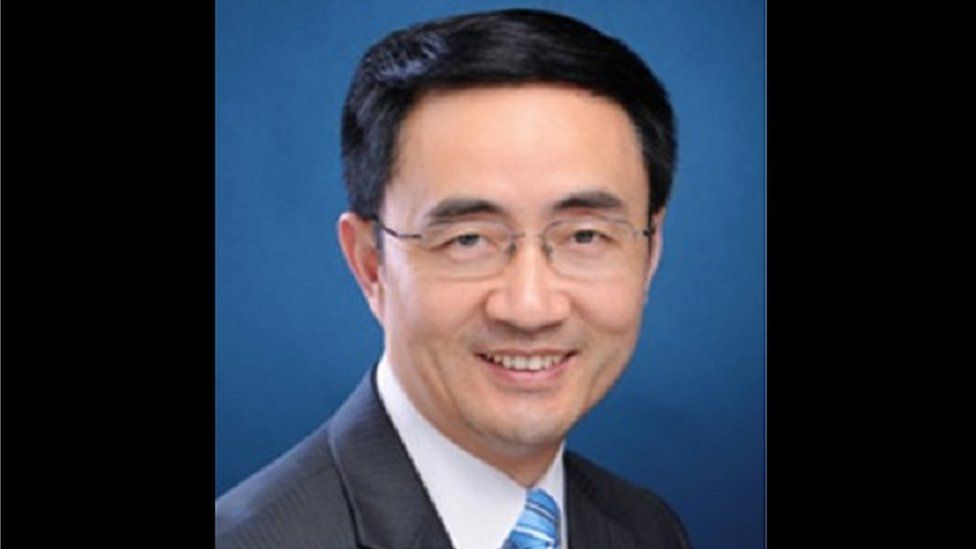 A New Zealand MP has denied allegations he is a Chinese spy, saying he has been the target of a racist smear campaign.
It is alleged that Chinese-born Jian Yang, 55, was investigated by New Zealand's intelligence services for his links to Chinese military academies.
But PM Bill English did not confirm whether Mr Yang had been investigated.
Jian Yang, an MP for the country's ruling centre-right National party, condemned what he called "defamatory statements".
"This is a smear campaign by nameless people who are out to damage me and the National Party 10 days from an election, just because I am Chinese," he said.
The allegations stem from a joint investigation by the Financial Times and New Zealand's Newsroom.
They say Mr Yang, who was elected in 2011, was investigated for the decade he spent in China, where he received military and intelligence training at so-called "spy schools".
The media organisations said he had not disclosed his work as a teacher at China's top linguistics academy for military intelligence officers.
But Prime Minister Bill English defended his party's MP, and told reporters he was aware of Jian Yang's background.
"He's functioned appropriately as a member of parliament and there hasn't been a question about his loyalty to New Zealand," he said.
New Zealand is due to hold a general election on 23 September.