North Korea: South Korea sees fall in defectors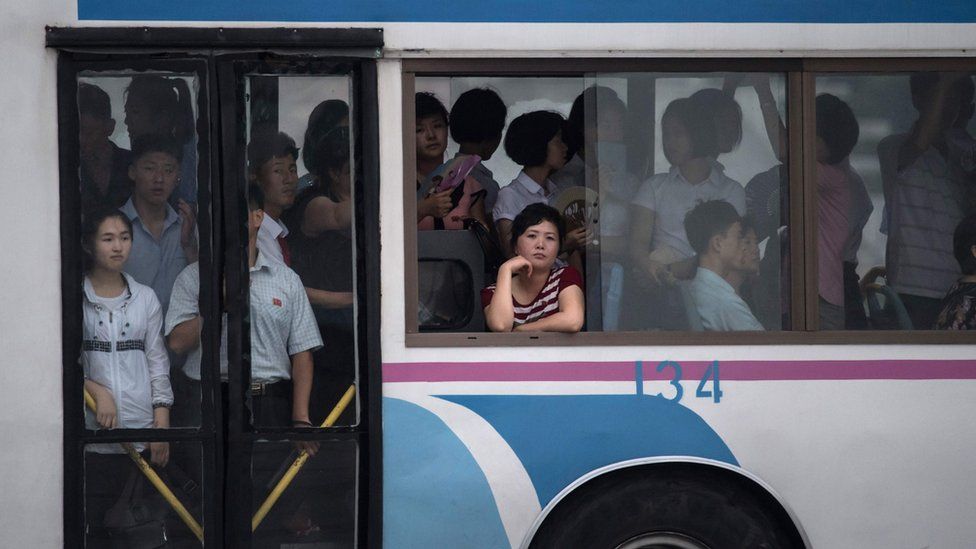 The number of North Koreans defecting to South Korea has dropped by 13% this year, officials in Seoul say.
From January to August, 780 North Koreans escaped to South Korea, the Unification Ministry said.
Most of the defectors were workers and farmers thought to be fleeing poverty.
The fall is believed to be a result of tighter government surveillance and reinforced border security by both North Korea and China, to where most people go before reaching South Korea.
Seoul says more than 30,000 North Koreans have defected to the South since the end of the Korean War, in 1953.
Both countries are still technically at war since the conflict ended with a truce, rather than a formal peace treaty.
The majority of the defectors fled via China, which has the longest border with North Korea, with the Koreas separated by the heavily protected Demilitarised Zone (DMZ).
Out of those who escaped this year, 56.9% were workers and farmers while only 3.5% were soldiers and government agents, a report by South Korea's Unification Ministry said, according to state news agency Yonhap.
The defectors also included those who had a stable life in the country, Yonhap's report added, without giving details.
In a separate development, Kuwait decided to expel the North Korean ambassador and reduce Pyongyang's diplomatic mission in the country, media reports quoted unnamed officials as saying.
The move, yet to be officially confirmed, comes as the US has urged international action against North Korea over its weapons programme, and just days after the United Nations imposed fresh sanctions.
Kuwait is the only country in the Gulf that hosts a North Korean embassy. There are between 2,000 and 2,500 North Korean workers in the country, AFP news agency reports, with thousands more believed to be working in other Gulf states.