Rohingya crisis: UN reports drop in arrivals in Bangladesh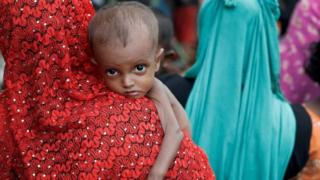 UN agencies in Bangladesh say there has been a notable drop over the past two days in the number of Rohingya refugees fleeing violence in Myanmar.
But a spokeswoman for the International Organization for Migration (IOM) told the BBC it was "too soon to say that the influx is over".
The reason for the fall in new arrivals is now being analysed.
More than 400,000 Rohingya have fled to Bangladesh since a crackdown by Myanmar's military on 25 August.
The army launched its operation in the western Rakhine state after deadly attacks on police stations, blamed on a newly emerged militant group, the Arakan Rohingya Salvation Army (Arsa).
Myanmar's military says its operation is aimed at rooting out militants and has repeatedly denied targeting civilians. Witnesses, refugees and journalists have contested this.
The Rohingya, a stateless mostly Muslim minority in Buddhist-majority Rakhine, have long experienced persecution in Myanmar, which says they are illegal immigrants.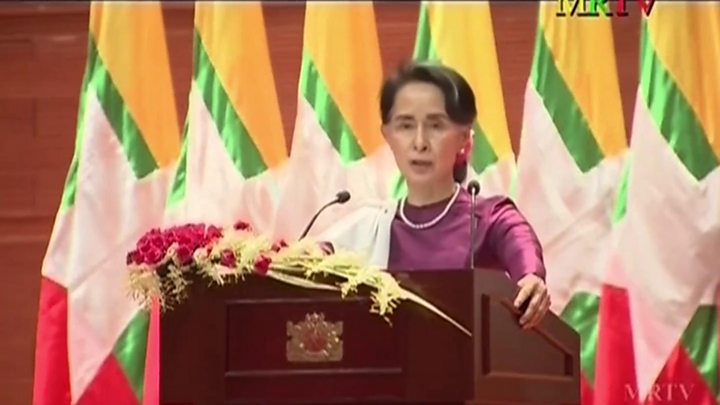 Myanmar's de facto leader Aung San Suu Kyi is facing mounting international pressure for her handling of the violence and the refugee crisis.
In a speech on Tuesday, she condemned human rights abuses but did not blame the army or address allegations of ethnic cleansing.
'The wave is over'
IOM spokeswoman Peppi Siddiq told the BBC there were "notably lower numbers" of new arrivals over the past two days.
"This is mainly as we have so little visibility over what may be happening in Rakhine state and much of the movement is a direct response to violence on that side of the border."
On Saturday, Bangladesh's border guards said new arrivals had almost stopped.
"Our guards have not seen any Rohingya coming in the past few days," Bangladeshi border guard commander SM Ariful Islam told AFP news agency. "The wave is over."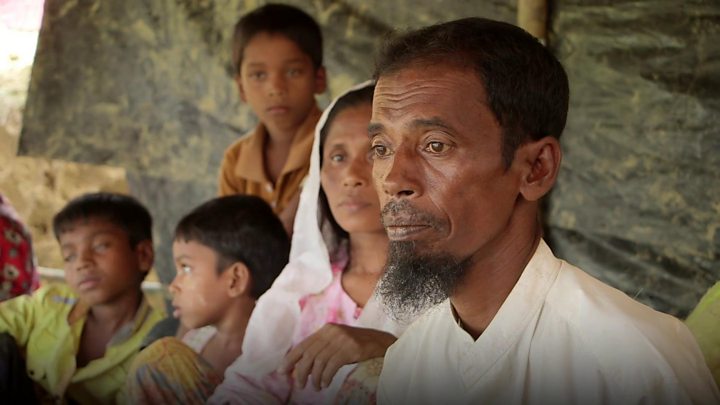 In a separate development, the UN High Commissioner for Refugees, Filippo Grandi said he was shocked by what he had seen during a visit to makeshift shelters for Rohingya in Cox's Bazar, Bangladesh.
"The biggest challenge is giving them a proper place to stay," he told the BBC. "What struck me... is the incredible number of people that have made themselves makeshift homes on the hills of Cox's Bazar district: very small sliver of land already with high number of local residents."