Indonesian maid in Hong Kong charged with child pornography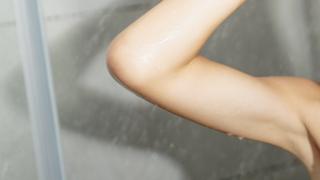 An Indonesian domestic worker in Hong Kong has been charged with publishing child pornography after streaming a video of her employer's children naked.
The 17-minute clip showed a girl and two boys thought to be between about five and seven years old in the shower.
The 28-year old woman shared the video as a Facebook Live broadcast.
Indonesia's consulate in Hong Kong told the BBC it was deeply concerned about the case but said it might be due to cultural differences.
The case has been widely reported in local media and sparked a lot of public debate.
The domestic helper was arrested on Monday after the video had been posted on Facebook. It has since been taken down.
The maximum sentence for publishing child pornography in Hong Kong is eight years in prison and HK$2,000,000 ($255,900; £191,000).
The woman has reportedly been working for her employers for two years.
'Cultural differences'
According to the South China Morning Post, the city's Employment Agencies Association said the woman might have been unaware that filming the children was against the law.
The Indonesian consulate in Hong Kong told the BBC they "never had an opinion that she did it with ill intention towards the children let alone taking pornographic purposes".
It added: "There is a cultural difference between HK and Indonesia in expressing love to someone else's children. For example, hugging and kissing."
The consulate-general said it advised all citizens in Hong Kong to be more careful with pictures and images they posted online.
Many families in Hong Kong rely on domestic helpers from abroad.
The city's residents employ about 300,000 maids from other parts of Asia, mainly Indonesia and the Philippines.
---
Differing concepts of privacy?
Ging Ginanjar, BBC Indonesia
Naked children bathing outside in rivers or with buckets of water are a common sight across Indonesia and in the poorer areas of major cities. There is not the same "stranger danger" fear that there is in the West.
The idea that a child has the right to privacy is not widely held in the country, so strangers often take photos of children or are affectionate with them in public.
Why the maid shared the images on Facebook has not yet been established in court. But Indonesians are social media crazy and have a "nothing is private" attitude.
It's only in some circles that the darker side of sharing too much, particularly about children, is now being talked about.