North Korea missile developers hit by US sanctions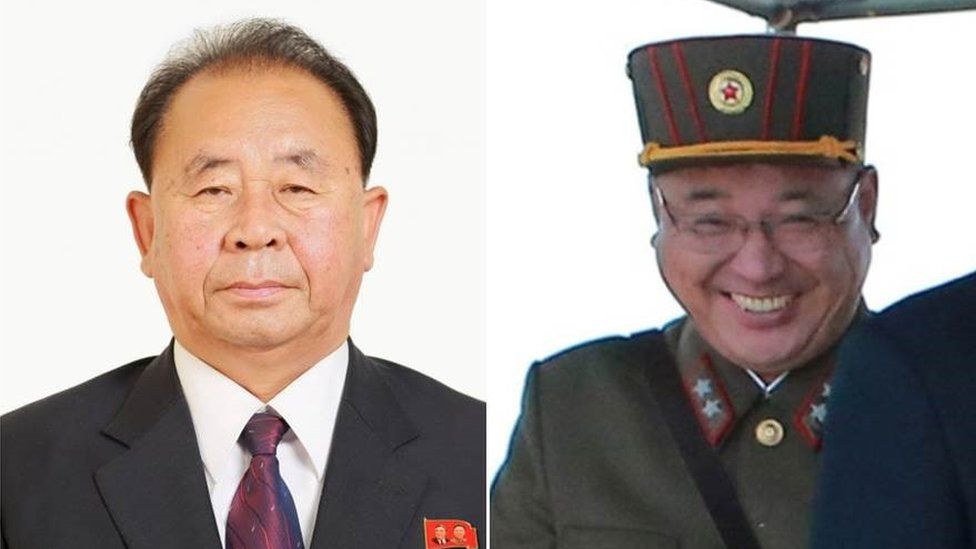 The US has placed sanctions on two North Korean officials it says have led the development of nuclear missiles.
The US treasury named the two men as Kim Jong-sik and Ri Pyong-chol, and said both were "key leaders" of North Korea's ballistic missile programme.
The UN Security Council imposed new sanctions on North Korea on Friday in response to ballistic missile tests.
North Korea said the move was "an act of war" and tantamount to a total economic blockade.
The new US sanctions will block any transactions by the two men carried out in the US, essentially freezing any American assets they may have.
Both men are regularly photographed alongside North Korean leader Kim Jong-un at missile launches.
In the past year, the country has tested ever more ambitious types of missile, and says it can now reach the entire continental United States.
A Reuters investigation in May said that the two men, along with weapons developer Jang Chan-ha, were handpicked by Kim Jong-un and were very popular with him.
Their behaviour around him, Reuters said, "is sharply at variance with the obsequiousness of other senior aides, most of whom bow and hold their hands over their mouths when speaking to the young leader".
The news agency reported that Ri Pyong-chol was a former air force general educated in Russia and that Kim Jong-sik was a veteran rocket scientist.
deliveries of petrol products capped at 500,000 barrels a year, and crude oil at four million barrels a year
all North Korean nationals working abroad made to return home within 24 months, restricting a vital source of foreign currency
a ban on exports of North Korean goods, such as machinery and electrical equipment
In response, North Korea's official KCNA news agency said: "The United States, completely terrified at our accomplishment of the great historic cause of completing the state nuclear force, is getting more and more frenzied in the moves to impose the harshest-ever sanctions and pressure on our country."