False earthquake warning panics Japan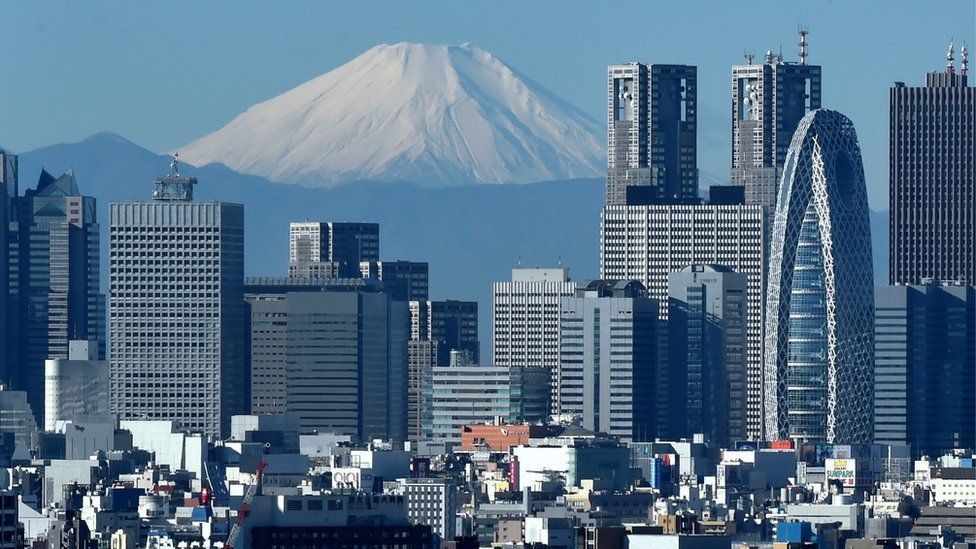 An emergency earthquake warning sent to millions of people in Japan caused a brief panic on Friday and disrupted Tokyo's transport network.
But the loud alert, which was sent to millions of mobile phones, turned out to be a false alarm triggered by an error in the earthquake warning system.
"An earthquake has occurred off the coast of Ibaraki," the message read. "Prepare for strong jolts."
Train services were suspended but there were no reports of injuries or damage.
Officials believe the alert, sent by the Japan Meteorological Agency, was caused by the early warning system misreading two minor earthquakes as one larger one.
The agency, which is investigating the false alarm, estimated that a 6.4 magnitude earthquake would hit off the coast of the Ibaraki prefecture in north-eastern Japan.
Instead, a 4.4 magnitude quake struck at 11:02 (02:02 GMT) with a 3.9 magnitude tremor also hitting 350km (217 miles) to the west. Both occurred off the coast and were not felt on land.
"We suspect that the system overestimated it by calculating the two separate quakes as one big quake," an official said.
Television footage showed Japan's Prime Minister Shinzo Abe checking his mobile phone as alarms echoed around his office.
Public broadcaster NHK also warned residents to protect themselves and to stay away from unstable furniture.
Earthquake Early Warning alerts are sent to mobile phones, public speakers, radios and televisions in all the regions predicted to experience strong shaking.
Japan is one of the most seismically active areas on Earth, accounting for about 20% of global quakes of magnitude 6.0 or greater. On average, seismometers are recording some kind of event in the country every five minutes.