Cambodia Facebook feud hits California courts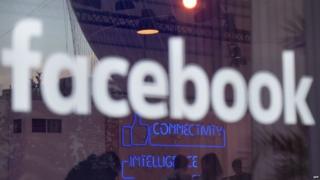 Lawyers for exiled Cambodian opposition figure Sam Rainsy have filed legal action against Facebook, in a case that highlights how the quest for "likes" has gripped the small Southeast Asian country's leading politicians.
The petition in US federal courts asks the social media giant to disclose information related to the popularity of the Facebook page of Sam Rainsy's rival, Prime Minister Hun Sen, whose Facebook page ranked third in global engagement among world leaders, according to public relations firm Burson-Marsteller.
The petition accuses Hun Sen of using state money to buy Facebook ads and says he levelled death threats against Rainsy in violation of the platform's policies, including a speech posted to his page last week vowing to attack opposition members with rocket launchers.
"Facebook should act to prevent its platform being manipulated to help prop up dictators," said Rainsy's lawyer, Richard Rogers, a partner in the London and Paris-based firm Global Diligence.
Rainsy, who has lived in Paris since November 2015 in the face of a slew of court cases, accuses Hun Sen of purchasing support in countries such as India and the Philippines, where the prime minister's page is popular and which are home to "click farms" that produce fake followers for social media accounts.
Illegitimate likes often come from fake accounts or from real users who are paid for liking the page, according to Facebook.
Cambodian courts found Rainsy guilty of defamation in November 2016 after he accused officials of creating fake accounts to support Hun Sen's page.
The filing in Northern District of California federal court asks Facebook to disclose information about the authenticity of Hun Sen's likes, as well as communications he may have had with associates on the platform on a variety of topics, including the July 2016 killing of political commentator Kem Ley.
The information would clear Rainsy's name in a number of Cambodian court cases and change Cambodian voters' perception of Hun Sen before July's national elections, Mr Rogers said.
"If you're going to vote for the winner, [Facebook] is one of the ways to discern who is the winner," Mr Rogers said. Hun Sen's current, allegedly fraudulent Facebook popularity "shows that he's still liked even though he commits all of these human rights abuses", he added.
A suspiciously international following?
Hun Sen, who has ruled Cambodia for 33 years, adopted Facebook with gusto in the aftermath of his Cambodian People's Party's near-upset at the hands of Mr Rainsy's opposition Cambodia National Rescue Party (CNRP) in the 2013 national elections. His page has showcased a more accessible, selfie-prone strongman who likes strolls with grandchildren and swims in the ocean.
The light mood on the page contrasts with an ongoing crackdown on dissent in the run-up to the July vote.
Cambodia's last six months were marked by the shutdown of several independent media outlets, the jailing of two reporters and the arrest of CNRP president Kem Sokha. In November, the Supreme Court dissolved the CNRP for alleged treason.
Without the CNRP, most observers say the upcoming national election lacks any credibility.
Rainsy and other critics have also cried foul on Hun Sen's online popularity. About 45% of Hun Sen's Facebook followers have accounts in Cambodia, according to social media monitoring site Socialbakers.com, compared with almost 80% of Rainsy's followers and 90% for Hun Sen's eldest son, Hun Manet.
Huy Vannak, an undersecretary of state for Cambodia's Ministry of Interior and head of a pro-government journalists union, refused to comment on Rainsy's Facebook case beyond calling it "stupid" and defending restrictions on free speech on Facebook.
"Cambodia, just like other civilized nations, is not a free place for criminal acts and defamation," he wrote in a message.
Facebook spokesperson Genevieve Grdina declined to comment on the specifics of Rainsy's case, citing company policy, but said it was in the company's financial interest to root out fakes that undermined advertisers' trust in the platform.
In its third quarter 2017 financial filings, the company admitted that up to 13% of accounts were either duplicates of real accounts or outright fakes. Ms Grdina noted that page administrators could also pay for Facebook ads to promote their page in other countries.
But US-based marketing consultant Mark Schaefer said it was "cheap and easy" to buy fake Facebook likes as a shortcut to social validation.
"Unfortunately this practice is becoming commonplace," he said.
Hun Sen's lead Facebook strategist, Duong Dara, suggested he was unaware of sites like liftlikes.com, where 1,000 "real human likes" cost $8.99.
"Can we buy it? Do you know how to buy it?" he asked in a message, without responding to follow-up questions.
Facebook also made headlines in October after it began an experiment in Cambodia and five other countries that moved content from pages from the News Feed to a separate Explore Feed.
Publishers complained of plummeting web traffic, although Phannara Leang, web editor for the popular independent outlet Post Khmer, said last month visits to the site had recovered to pre-test levels.
In recent years the Cambodian government has stepped up its prosecution of Facebook critics, including a woman who in April posted a video of herself tossing a shoe at a sign featuring Hun Sen's face.
In 2014, government documents shown to local media described the creation of a so-called Cyber War Team designed to monitor social media and "maintain every achievement of the government".
Critics likened it to a pro-government propaganda machine in a setup similar to censorship units in Vietnam and China - both close allies of Hun Sen.
Mr Vannak said he didn't know about the group but added that "we do support any effort for the interest of Cambodians."
Meanwhile, experts are divided over how significant Rainsy's lawsuit is.
Hang Vitou, head of the Young Analyst Group, argued that Cambodians weren't likely to be fooled by inflated social media likes, and called Rainsy's case "useless."
"Hun Sen uses his Facebook page to gather support from the public but it is not as effective as he thinks," Vitou said.
"People just need to follow the prime minister's work and activities, [but] that does not mean that they support him."
Ben Paviour is a freelance journalist and former politics editor of the Cambodia Daily.