And the finalist of Miss Virtual Kazakhstan is... a man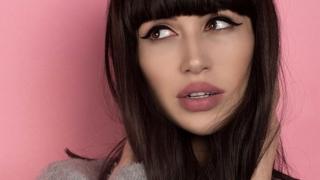 A 22-year-old fashion model reached the final of Miss Virtual Kazakhstan - despite being a man.
Arina Aliyeva, real name Ilay Dyagilev, reached the final of the online-only competition after his photo received over 2,000 public votes.
By reaching this stage, Aliyeva was crowned 'Miss Virtual Shymkent' - capital of the South Kazakhstan Region.
The reign was short-lived - organisers disqualified Aliyeva "for providing unreliable information about herself".
The regional title and place in the national final has been passed to Aikerim Temirkhanova, who received 1,975 votes.
You may also like:
Dyagilev came forward to admit he was not a woman two days after reaching the final, saying the persona of Arina Aliyeva was "a project of my team".
"Many girls think that appearance is the main thing and it is a hard job to be beautiful," said Dyagilev. "But I argued with my friends that even a man could pass as a beautiful woman.
"I have been in the fashion world since I was 17, posing as a model and creating images. I can transform easily and I only invited a photographer, hairstylist and makeup artist and Arina's image was ready.
"I was very surprised when I reached the finals."
The Miss Virtual Kazakhstan Instagram post featuring Arina Aliyeva has been liked almost 2,000 times.
Generally, people have reacted warmly to the events on Instagram, with replies calling Dyagilev the exception to "run-of-the-mill contestants" and "prettier than all the other girls."
But reaction was not all positive, as one usercommented: "This is another chance for those who like to express their indignation at such things and say, 'You have disgraced the nation; we are not like you; shame on you'."
While one person simply said, "I think this is a PR thing to make people talk about this contest!"
By Tom Gerken, UGC & Social News, and Murat Babadjanov & Marufjon Ismatov, BBC Monitoring