Bangkok woman killed taking selfie on train tracks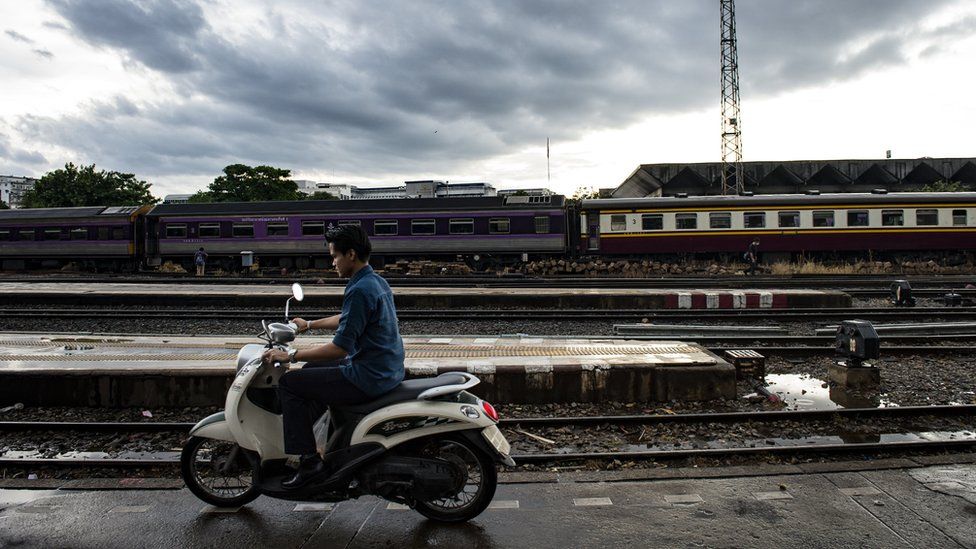 A woman has been killed while taking a selfie with a friend on a train track in Thailand.
A friend said they had been drinking and decided "to take a photo with the train" but did not see an approaching train on the other track, police said.
The woman, 24, had her leg severed and died later in hospital. Her male friend sustained severe injuries.
The number of people who die while taking selfies in dangerous locations is on the rise.
The incident took place early on Thursday morning at Samsen station in Bangkok, police officer Wissanusak Seub-in told the BBC, adding authorities were still investigating what happened.
Taking a video while standing in front of a fast-approaching train has emerged as a dangerous trend, especially in India.
In January, a man filming a video of himself waiting for an approaching train was hit by the incoming train in Hyderabad, India.
In October 2017 three teenagers were run over by a train while trying to take a selfie in Karnataka state, and two teenagers were killed while taking selfies on railway tracks in Delhi.