Japanese police question US tourist over severed head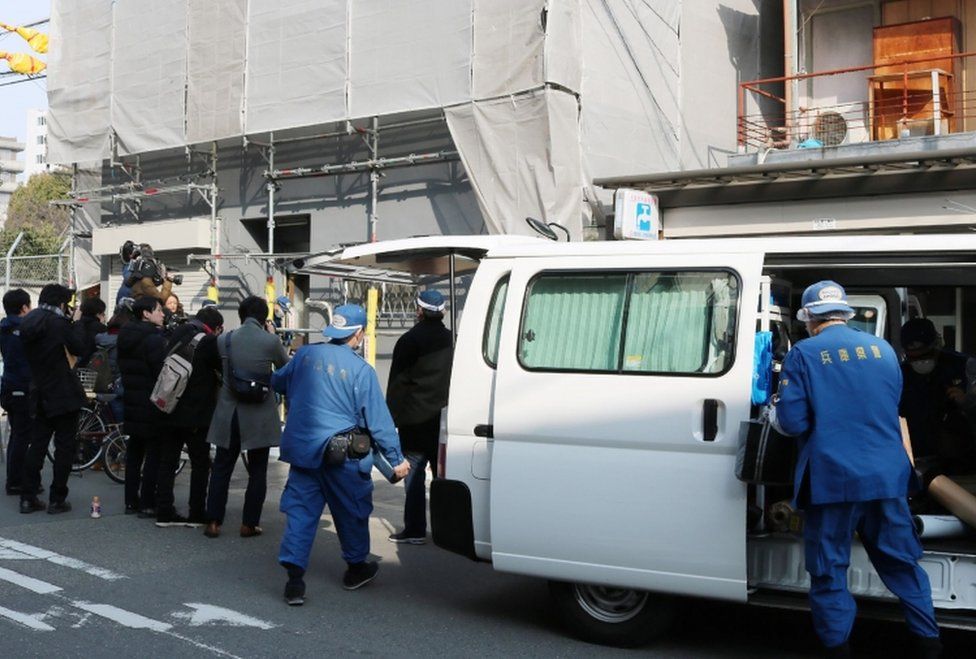 An American tourist is being questioned by Japanese police after a woman's severed head was found in a holiday flat he was renting in Osaka.
Police believe the head, which was found in a suitcase, belongs to a Japanese woman who was last seen on CCTV footage walking with the suspect.
The woman, 27, had apparently told friends she was going to see an American she had met on an app.
The suspect has allegedly denied any connection with the case.
He has been identified in local media as Yevgeniy Vasilievich Bayraktar, a 26-year-old from New York.
Investigators tell local newspaper Asahi Shimbun that Mr Bayraktar came to Japan with the purpose of sightseeing.
The woman is believed to have visited another apartment in the western Osaka prefecture with the suspect earlier in February, Japanese broadcaster NHK says.
He was arrested on 22 February on suspicion of keeping the woman confined in the apartment against her will.
"Our son is not the type of person who would do a terrible thing," she added.
Police say during the woman's disappearance, Mr Bayraktar was seen carrying a large bag out of the building where he was staying.
Police later discovered other body parts in the mountains of Shimamato, a small town in Osaka prefecture.