Tokyo 2020 Olympic mascots unveiled after children's vote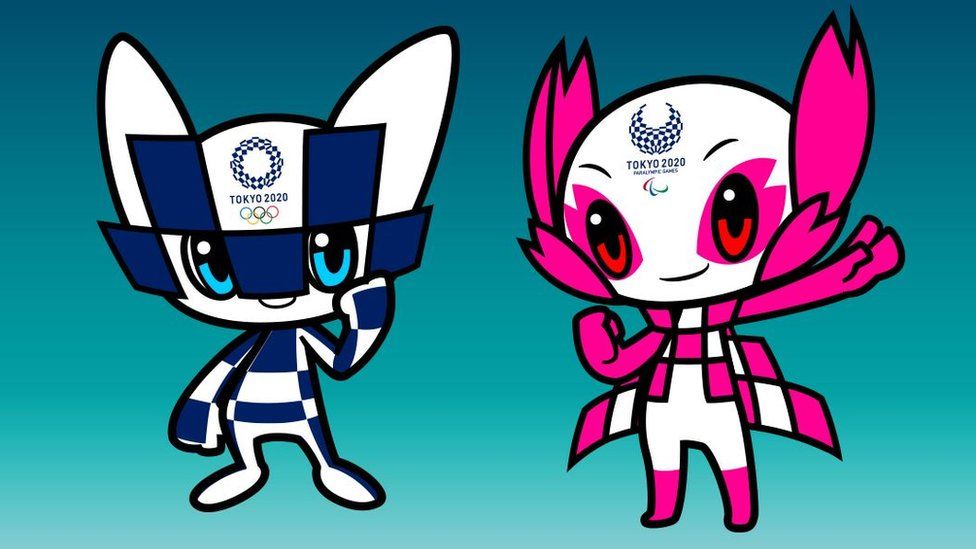 Japan has chosen two futuristic fox-like creatures with "supernatural" powers as its mascots for the 2020 Tokyo Olympic and Paralympic Games.
The as-yet unnamed mascots won a vote among schoolchildren, beating four other equally surreal contenders.
The organising committee said 16,769 schools across the country took part in the ballot.
The mascots will greet visitors to the 2020 Games and help spread the Olympic and Paralympic spirit, it said.
They have a tough act to follow after Soohorang and Bandabi, the official mascots of the Winter Games in Pyeongchang, South Korea.
The white tiger - a traditional symbol of strength and protection in South Korea - and black Asiatic bear have been a huge hit with sporting fans.
Teleporting and telekinesis
"They both have a great spirit of hospitality. They always try their best to cheer and encourage everyone."
The blue Olympic foxy creature has "an old-fashioned charm that reflects tradition and also has a high-tech, cutting edge vibe".
It has a strong sense of justice, perhaps indicated by the police-like appearance of its clothing or skin, and is very athletic. And it can teleport - though this would probably be considered cheating in the Games.
The pink Paralympic creation also has a special power - it can "talk with stones and the wind" and move things with its mind.
It has a "dignified inner strength", and while normally calm, it "gets very powerful when needed".
Find out more about the winning and losing mascots in the quiz we published in December (if you can't see the quiz click here).
Related Internet Links
The BBC is not responsible for the content of external sites.