Thai king takes control of some $30bn crown assets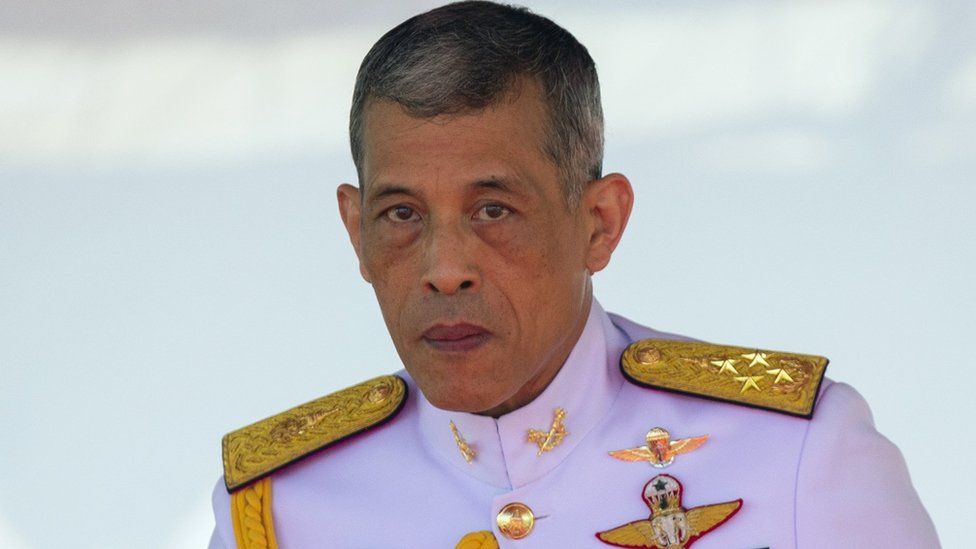 Thailand's King Maha Vajiralongkorn has been granted full, personal ownership of royal assets thought to be worth at least $30bn (£22bn).
The Crown Property Bureau, which controlled the royal fortune on behalf of the monarchy, said it transferred ownership of the assets following a change in the law last year.
It means taxes are liable on royal assets for the first time.
Maha Vajiralongkorn, 65, became king in December 2016.
He succeeded his much-revered father King Bhumibol Adulyadej, who was the world's longest-reigning monarch when he died in October 2016.
Thailand has strict lese majeste laws, which ban criticism of the monarchy. The laws have also shielded the royal family from public view and scrutiny.
The assets include shares in various companies.
The statement went on to say: "His Majesty made the decision to make the 'Crown Property Assets' be subject to the same duties and taxation as would assets belonging to any other citizen".
It also pledged to ensure the management of assets would be "transparent and open to scrutiny".
The Crown Property Bureau (CPB) has been managing royal assets since it was established in 1938 and, until now, has been run by at least four royally-appointed directors and included the minister of finance.
The extent of the CPB's wealth is not known. In 2012, Forbes magazine estimated its value in property and other investments came to more than $30bn.
Stock exchange data in March showed the king acquired a nearly $150m stake in Siam Cement Group Pcl and, in October, shares worth over $500m in Siam Commercial Bank were transferred to the king, Reuters news agency reports.
Before becoming king, Maha Vajiralongkorn is reported to have spent a lot of time abroad and his colourful lifestyle occasionally made headlines in foreign media.
Observers say he has worked hard to improve his profile in recent years, which is important as the king is traditionally seen as a guiding force in Thai politics.