South Korea revenge porn: Sora owner arrested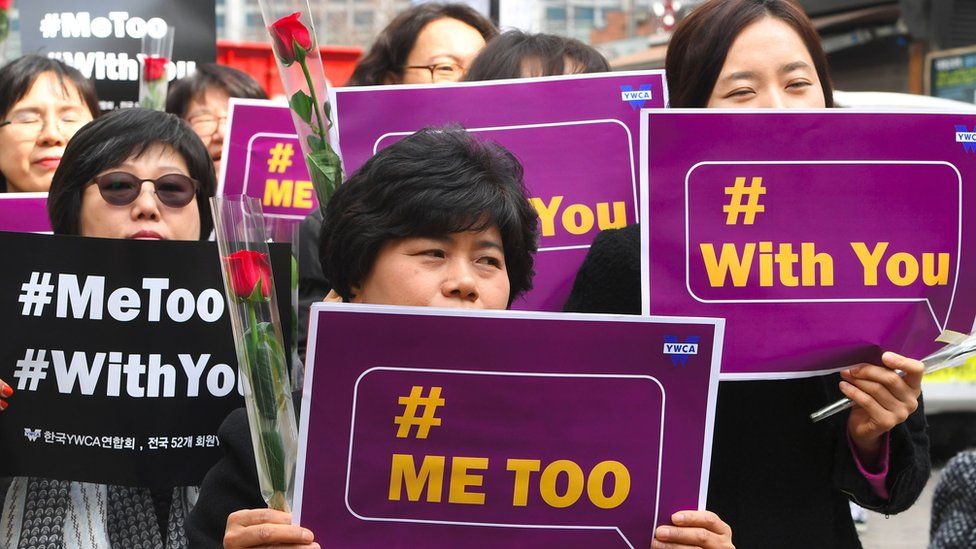 Police in South Korea have arrested one of the owners of a notorious revenge porn site banned in 2016.
Sora.net had more than a million users and hosted thousands of videos taken and shared without the knowledge or consent of the women featured.
Korean police say the website's owners made money from illegal brothel and gambling ads on the site.
But the suspect, surnamed Song, has denied this, saying the site's users created the illegal content.
Producing and disseminating pornography is illegal in South Korea. Song has been charged under the Children and Juvenile Sex Protection Law.
Two suspects have already been arrested in connection with the case in South Korea.
Many of the website's spy-cam videos were taken secretly in toilets and store changing rooms, or posted by ex-partners out for revenge.
The site was shut following a public outcry. Some of the women who had appeared in the videos took their own lives.
South Korea saw its largest women's rights rally in May, when more than 10,000 women gathered in Seoul to demand the authorities do more to investigate digital sex crimes.
Many women have been angered by the arrest of a female model, who is accused of photographing a male colleague naked without his consent and posting the photo online.
"Just because the victim is a man and the suspect is a woman this time, the country is investigating the case differently," wrote one signatory to a petition sent to the president, according to the daily JoongAng.