Thailand cave rescue: Floodwaters hinder search for footballers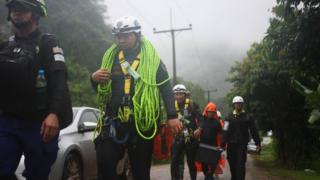 Rising floodwaters are hampering the search for 12 teenagers and their football coach who have been trapped in a cave in Thailand for four days.
Heavy rainfall has caused water levels to rise faster than it can be drained by pumps, frustrating the efforts of hundreds of rescue workers.
The main entrance is now impassable - prompting a search for some other way into the depths of the tunnel complex.
There has been no contact with the group since Saturday.
On Tuesday, navy divers reported seeing fresh footprints inside the cave complex, raising hopes for the group's safety.
But despite the use of powerful industrial water pumps, water levels rose even higher overnight, flooding another chamber of the cave complex.
Search and rescue teams, cut off from the area they believe the missing boys might be, are searching the hilltops for a chimney or alternative way in.
Search teams are also using a drone with thermal sensors to fly over caves in the area, though low clouds are making it impossible for them to fly far, reports the BBC's Jonathan Head from the scene.
The Tham Luang Nang Non cave near the northern city of Chiang Rai is the fourth longest cave in Thailand and popular with local groups.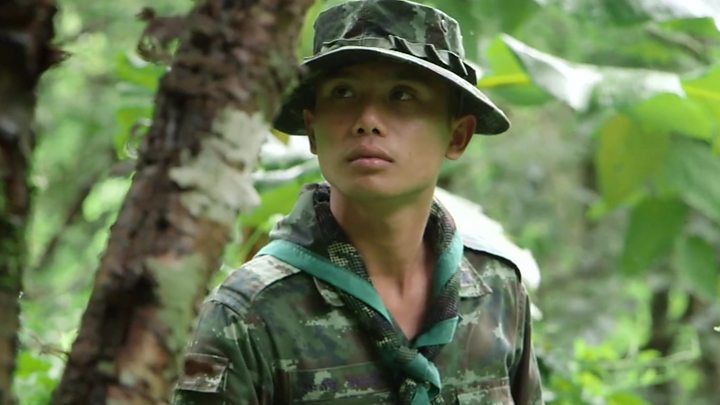 During the rainy season it can flood up to 5m (16ft), which is why it is supposed to be climbed only between November and April, a local tour operator told the BBC.