Russian warship Dimitrii Donskoi 'found off South Korea'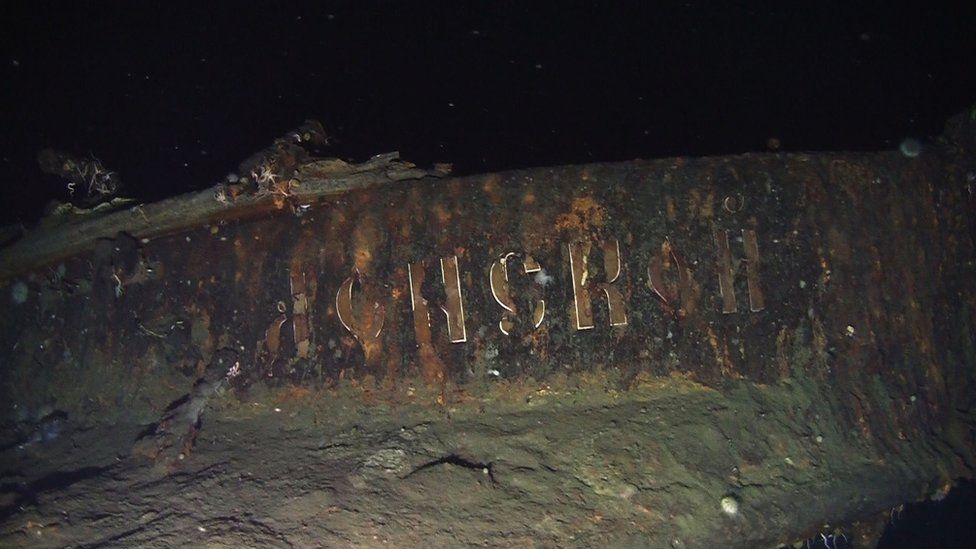 A Russian warship that sank 113 years ago has been found off the coast of a South Korean island, salvagers say.
The Shinil Group, a South Korean firm, says it found the vessel Dimitrii Donskoi near Ulleungdo island.
Companies have claimed in the past to have found the wreck, amid historic rumours of treasure on board.
The cruiser was scuttled by her crew in 1905 after Japan's victory in the Battle of Tsushima - a key moment of the Russo-Japanese War.
Setting sail in 1885, the armoured cruiser served in the Mediterranean and the Baltic before heading to the Pacific.
While not badly damaged in the battle itself, the ship fell behind the fleet and was attacked by the Japanese. Her crew scuttled the Donskoi off Ulleungdo.
Rumours persist that the Donskoi was carrying the gold for Russia's Pacific Fleet, used to pay crew salaries and docking fees - gold which would be worth billions of dollars if found today.
But no proof exists that the ship carried gold, with academics raising doubts that a warship would carry such valuable cargo.
Kirill Kolesnichenko, a professor of social sciences at Russia's Far Eastern Federal University, told Russian news site RIA Novosti that keeping all your money on one ship would be too dangerous. He asked why Russia would send gold by ship when it could move it by train to Vladivostok without any risk.
Nevertheless, several Japanese and South Korean companies have made efforts to find the ship in the last century.
Don-A Construction was declared bankrupt by a Seoul District Court in 2001 after claiming to have found the wreck, but failing to lift it from the depths.
Now, Shinil Group say they have finally found the Donskoi, and have posted photos online and footage on YouTube of their team's alleged discovery.
However, doubts have been raised about the company.
Moreover, the company was reportedly only formed with about 100 million Korean won (£67,689).
The company still has not applied for salvage rights to South Korea's Ministry of Maritime Affairs and Fisheries, BBC Korean says, and were it to do so it would need to pay 10% of the estimated value of the wreck - which, if rumours are true, would be far more than the company is worth.