Pakistan's first lawmaker of African descent raises hopes for Sidi community
By Riaz Sohail
BBC Urdu, Karachi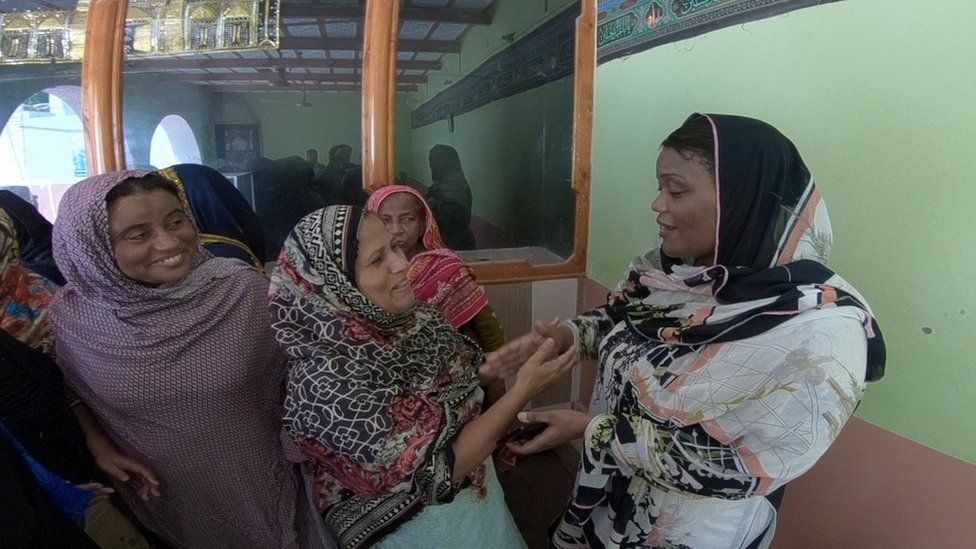 Pakistan is set to have its first ever lawmaker of African descent, raising the profile of a small and mostly poor community that has been in the region for centuries.
Tanzeela Qambrani, 39, was nominated by the Pakistan People's Party (PPP), of former Prime Minister Benazir Bhutto, to a women's reserved seat in the regional parliament of southern Sindh province.
She hopes her nomination after last month's election will help wash away the stigma attached to the Sidi community, the local name for the ethnic African population concentrated in the coastal regions of Makran and Sindh.
"As a tiny minority lost in the midst of local populations, we have struggled to preserve our African roots and cultural expression, but I look forward to the day when the name Sidi will evoke respect, not contempt," Ms Qambrani, whose ancestors came from Tanzania, told the BBC.
Many Sidis are believed to be descended from slaves brought to India from East Africa by the Portuguese. Historians say their ancestors were also soldiers, traders, pearl divers and Muslim pilgrims.
They enjoyed senior positions during the Mughal empire but faced discrimination under British colonial rule.
Sidi communities also live in the Indian states of Karnataka, Gujarat and Andhra Pradesh.
The Sidis dominate the Lyari district of Karachi and have been staunch supporters of the PPP, now chaired by Benazir Bhutto's son, Bilawal Zardari Bhutto.
However, no Sidi had ever made it to parliament until Mr Bhutto Zardari nominated Ms Qambrani for the reserved seat.
"Just as Columbus discovered America, Bilawal has discovered Sidis," said Ms Qambrani, whose great-grandparents came to Sindh from Tanzania.
The PPP came third in the recent general election, which was won by former cricketer Imran Khan's PTI party. However the PPP again won the most seats in the Sindh provincial assembly.
Ms Qambrani, a computer science postgraduate with three children, hails from the coastal area of Badin. Her father, Abdul Bari, was a lawyer while her mother is a retired school teacher.
Her family has kept its African connections alive; one of her sisters was married in Tanzania, while another has a husband from Ghana.
"When my sister married a Ghanaian husband, local youths and guests from Ghana put on such a show in our neighbourhood," she said.
"They danced those typical Sidi steps to the Mogo drumbeat which they say comes from Ghana but which we've traditionally played in our homes. You couldn't tell a Sidi dancer apart from an African."
Like most Sidis in Sindh, Tanzeela Qambrani has long been associated with the PPP. She already has experience of political office, having been a local councillor.
But she says that taking a seat in the provincial parliament will present a whole new level of responsibility - especially to her own community.
"I can already feel the weight," she said. "I'm a Sidi, and all these middle class, lower-middle class and working class Sidis know that I'm one of them. And this means there will be expectations."