Deadly fire breaks out at Taiwan hospital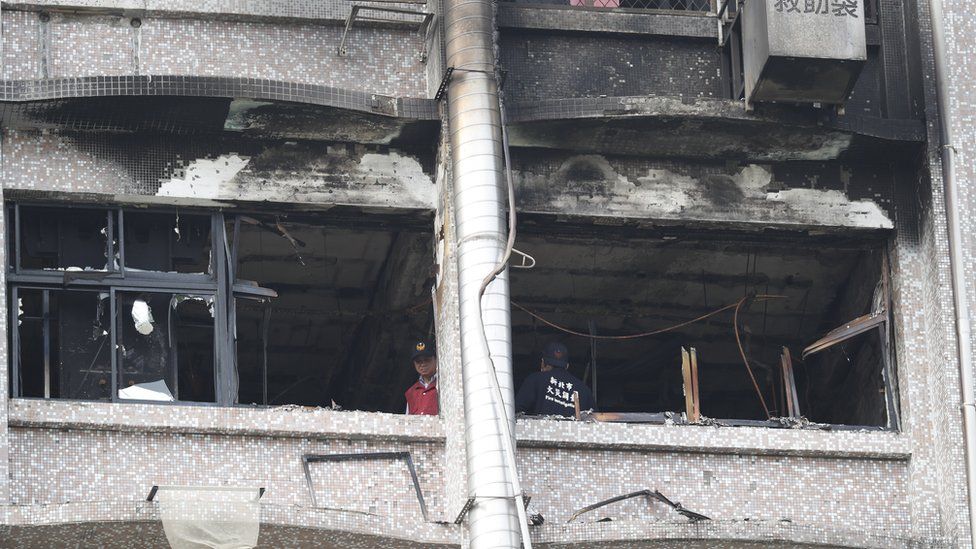 At least nine people have been killed in a fire at a hospital in Taiwan, state media has reported.
The fire broke out on a ward on the seventh floor of the hospital in New Taipei City early on Monday.
About 16 other people, including patients and staff, remain in a critical condition.
The cause of the fire is not yet clear, though media reports say it could have been started by an electrical fault in a moveable bed.
Reports say 33 patients and three staff members were evacuated from the Weifu hospital in the northern region of the city after a fire broke out at 04:36 on Monday (20:36 GMT Sunday).
According to state media outlet CNA, police found that the ward was not equipped with "required smoke exhaust equipment".
The BBC's Cindy Sui in Taipei says fires are common in Taiwan where fire prevention measures are not strictly enforced.
In 2012, a hospital fire left 12 patients killed and at least 60 more injured.