South Korean woman jailed over secret nude model photo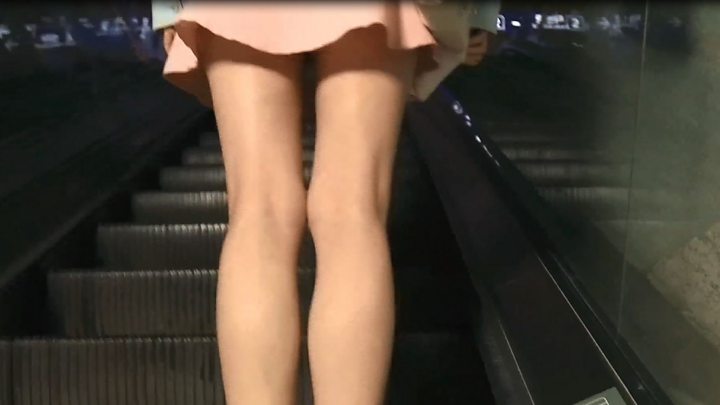 A South Korean woman has been jailed for secretly photographing a male nude model and posting the image online.
The 25-year-old - who is also a nude model - was sentenced to 10 months in prison after taking the photograph at an art college in Seoul.
The rare sentence sparked accusations of double standards around "spy cam porn", which usually involves men secretly filming women.
More than 6,000 cases are reported each year, and 80% of the victims are women.
Hidden cameras capture people going to the toilet, or undressing in clothing shops, gyms and swimming pools. The videos are then posted online on pop-up pornography sites.
Only 8.7% of those caught secretly filming people in this way are jailed on their first conviction, according to government statistics. Of the 6,465 cases reported last year, only 119 perpetrators were sent to prison.
This had led activists to accuse the authorities of sexism following Monday's ruling.
"The whole response by the police to this rare case in which a victim is male is truly unprecedented," Seo Seung-hui, head of the Korea Cyber Sexual Violence civic group, told AFP news agency.
"We rarely saw them act so quickly for countless cases in which victims were female," she added.
But in its ruling, the court said the unidentified woman "needs to be punished as she has irrevocably damaged the victim's personal dignity".
"The victim is having serious post-traumatic stress disorder with depression, and he is unlikely to continue his career as a nude model," it said, according to the Korea Times.
The woman was arrested in May days after the incident took place at Hongik University.
The case was highly-publicised, and provoked nationwide protests from those who said the police and courts treated male victims more favourably than women.
Organisers said women lived in constant fear of being photographed or filmed without their knowledge.
Since 2004, the country has mandated that all smart phones should make loud shutter noises when they take a photo or video to make people aware of their use.
But apps can be used to silence the noise, and perpetrators are also using miniature cameras hidden in walls, bags, shoes or toilets to photograph people without their consent.