Japan's Typhoon Jebi leaves destruction in its wake
Japan has been hit by its most powerful storm in a quarter of a century. Typhoon Jebi has raked the west of the country, killing at least 10 people and leaving a trail of destruction to infrastructure.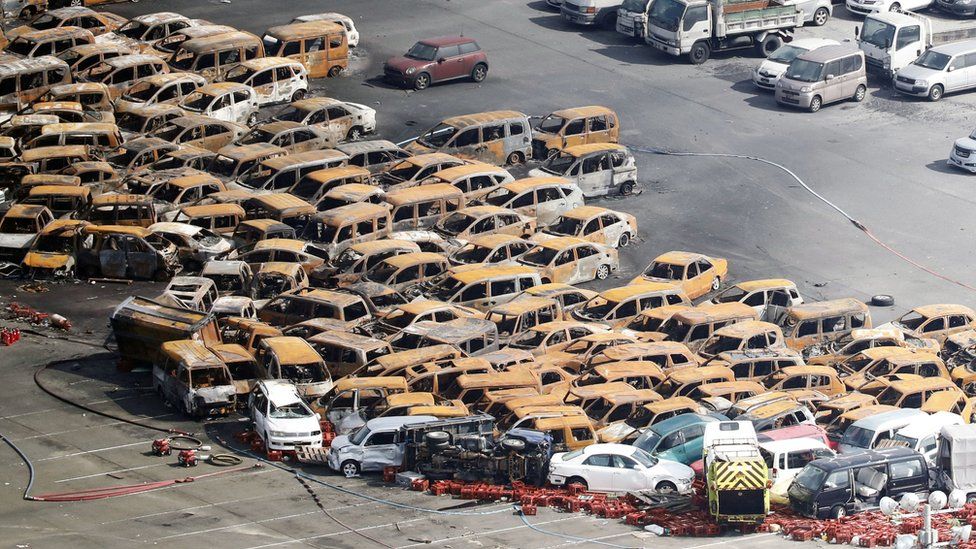 A major international airport at Kansai, which serves Osaka, Kobe and Kyoto, was flooded:
Speedboats have been deployed to ferry thousands of stranded passengers from the airport in Osaka Bay:
The airport lost its link to the mainland when strong winds drove a tanker into a bridge:
Buses, coaches, cars, lorries, cranes - all were brought down by Jebi.
Blackouts have been reported due to cut power lines, with the storm closing business and schools in affected areas.
Emergency teams will have their work cut out to restore services:
Japan is regularly hit by typhoons. In 2011, Typhoon Talas killed at least 82 people and in 2013 a storm near Tokyo left 40 people dead.